June 25th, 2012 by Julia
The new Zazzle Kindle Cases are great to show your girly style while protecting your Kindle from the bumps and bruises of daily use. Wrapped with a water-resistant fabric exterior and super-soft suede interior, this case has a hardcover bound book style design that is tailor made to look great in the home or office.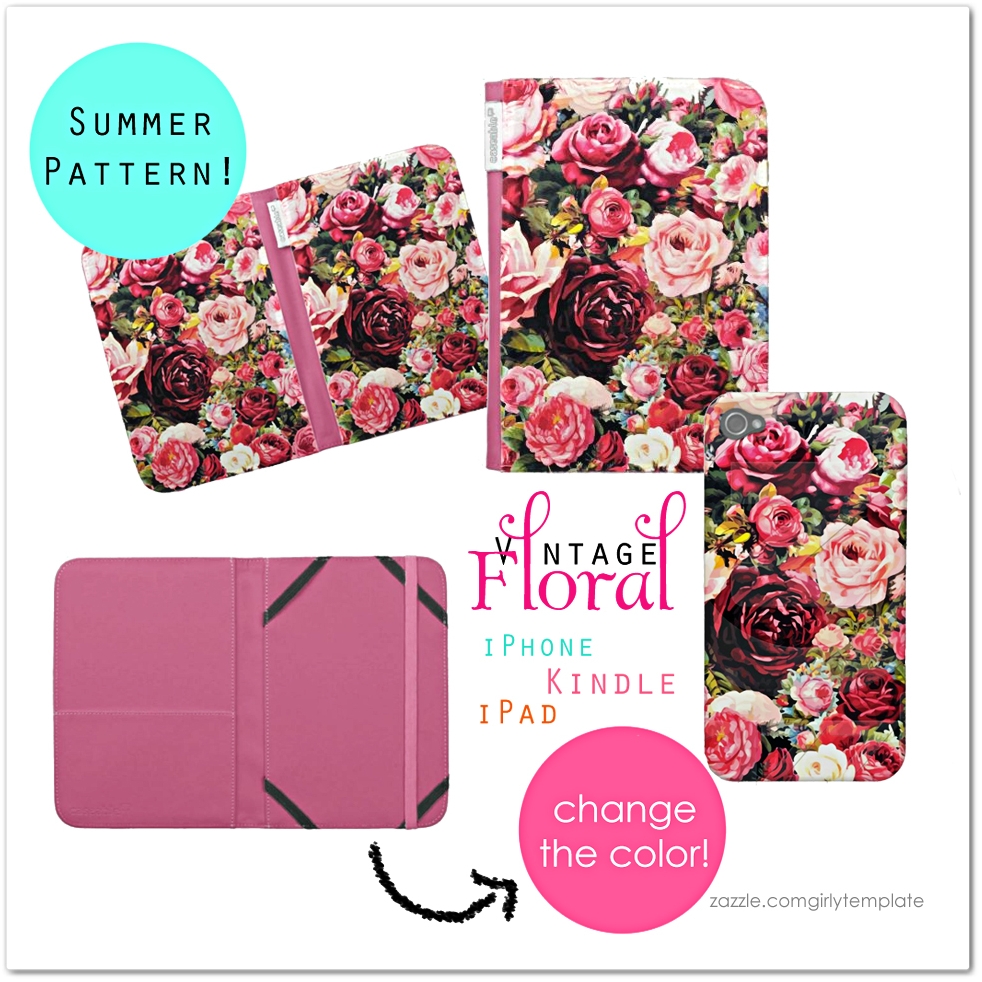 Choose from 5 interior colors to match the design of your choice. Made of soft and protective suede, select an interior color to complement your exterior designs. Designed with a water-resistant fabric-wrapped exterior, this hardcover case will securely hold your Kindle in the four-point elastic mounting harness.
Check out the new Vintage Roses Floral Art Case For Kindle
Yellow Floral Vintage Kindle Cases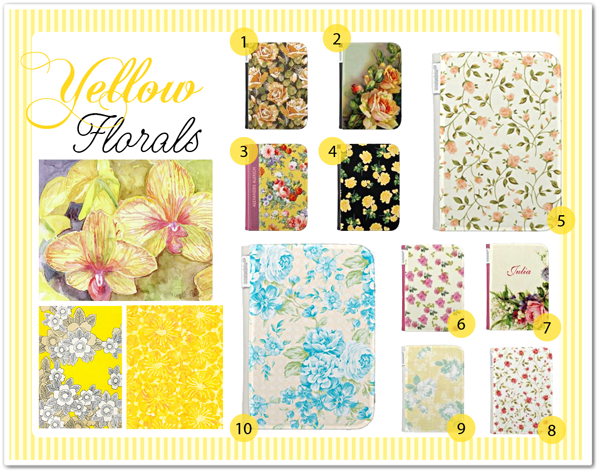 Yellow color makes me remember of summer and its sunny days. I often associate yellow with happiness and fun. Check out these yellow floral cases.
1.Golden Roses Kindle Cases ;
2.Vintage Roses Cases For Kindle ;
3. Colorful Hand Painted Rustic Flower 3-Monogram Kindle Case ;
4. Yellow roses Floral pattern on black Case ;
5. Spring Vintage Yellow Roses Kindle ;
6. Pink Roses caseable kindle folio Cases For The Kindle
7. Vintage Floral Kindle Folio Cases ;
8. Spring Vintage Red Roses Kindle Covers ;
9. Vintage Yellow Floral Kindle Keyboard Cases
10. Shabby Chic Girly Blue Flowers Kindle Keyboard Covers
Light and Pink Vintage Floral Kindle Cases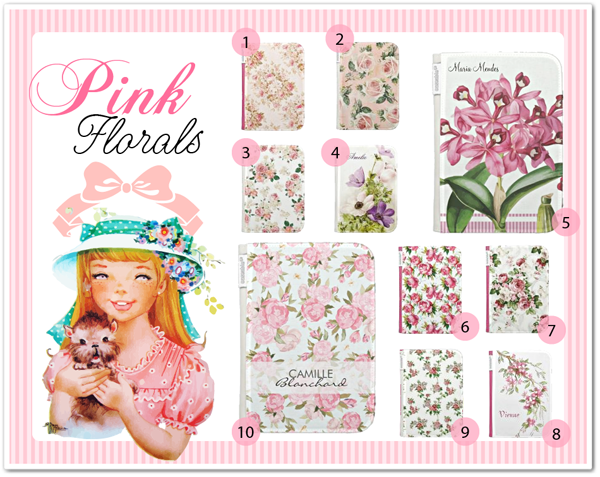 Pink floral designs are super girly and in vogue for this summer! Why not protect your kindle with these cute cases? You can personalize some with your name or monogram.
1. Girly Floral Case For The Kindle ;
2. Girly Pink Roses Kindle Case
3.Pink Rose Botanical Kindle Case ;
4. Vintage Anemone Cases For Kindle ;
5. Personalized Cattleya Pink Orchid Case For The Kindle ;
6. Girly Pink Floral Case For Kindle ;
7. Girly Floral Case For The Kindle ;
8. Vintage Cherry Blossoms Case For Kindle ;
9.Vintage Floral Kindle Keyboard Covers ;
10. Floral Vintage Kindle Cases For Kindle
Dark Vintage Floral Kindle Cases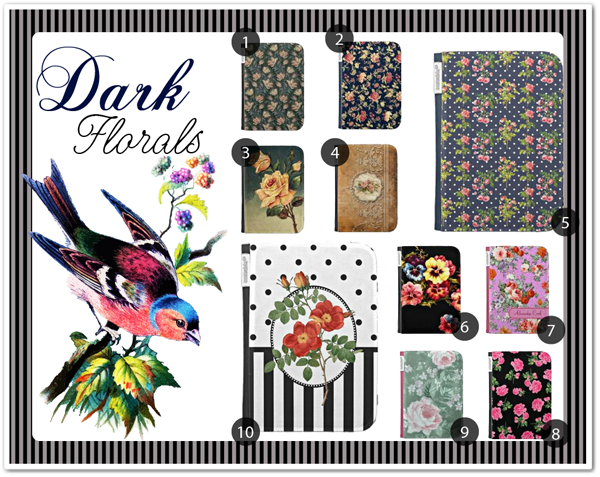 Super classy these cases offer classic designs with darker colors and its whimsical flowers.
1. Vintage Tulips Kindle Cover
2. Elegant Vintage Floral Rose Kindle Case
3. Vintage Yellow Roses Kindle Case
4. Vintage Scrolls Case For The Kindle
5. Vintage Victorian Floral English Garden Kindle Folio Cases
6. Spring Flowers Kindle Case
7. Colorful Hand Painted Rustic Flower-Pink Tint Cases For Kindle
8. Vintage pink floral case – black kindle folio case
9. Vintage Floral Kindle Keyboard Covers
10. Vintage Cottage Girly Pink Rose Botanical Kindle Cases
1 Comment
Posted on June 25th, 2012 @ 02:11 | Lior said:

What a beautiful selection! I can almost smell these pretty flowers.. :)
Leave a comment