May 25th, 2012 by Lior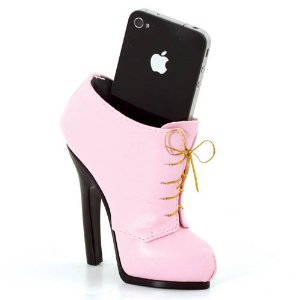 I love original, novelty girly gifts so when I saw these shoe cell phone holders, I immediately fell in love with them.
Check these out!
. . .
Pink shoe phone holders
May 14th, 2012 by Lior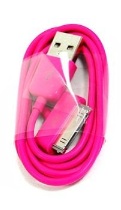 Today I was looking for accessories for my iphone and I accidentally stumbled across a pink iphone charger! I never knew they came in cute colors!
I really like it!
And not too expensive either! You can get them here on Amazon for less than a dollar
if you just order one! Although there are also slightly pricier versions like this one.

Related posts
– Most popular pink iphone cases from Amazon