April 4th, 2013 by Lior
Shabby chic bathroom decor can be extremely pretty, feminine and calming. It takes peaceful faded pastel hues together with the best of vintage style to give a beautiful new style of decor. (more…)
May 19th, 2012 by Lior
Sometimes I really like to design my "dream house" in my mind, or by getting inspired by great interior design blogs, sites like pinterest and magazines.
Here's another shabby chic bedroom decor idea based on the kind of bedrooms I would dream to have as a girly girls bedroom in my home one day.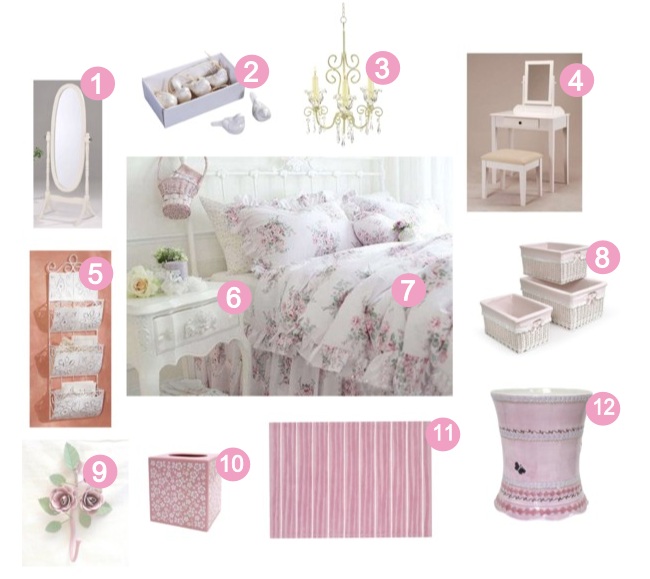 (more…)
May 11th, 2012 by Lior
What would your ideal bedroom look like?
Mine? I really like fresh and light shabby chic decor, pastel colors, floral designs and lacy white trim. If I were to put together a selection of shabby chic bedroom furniture that encapsulated the kind of style I like, it would look something like this: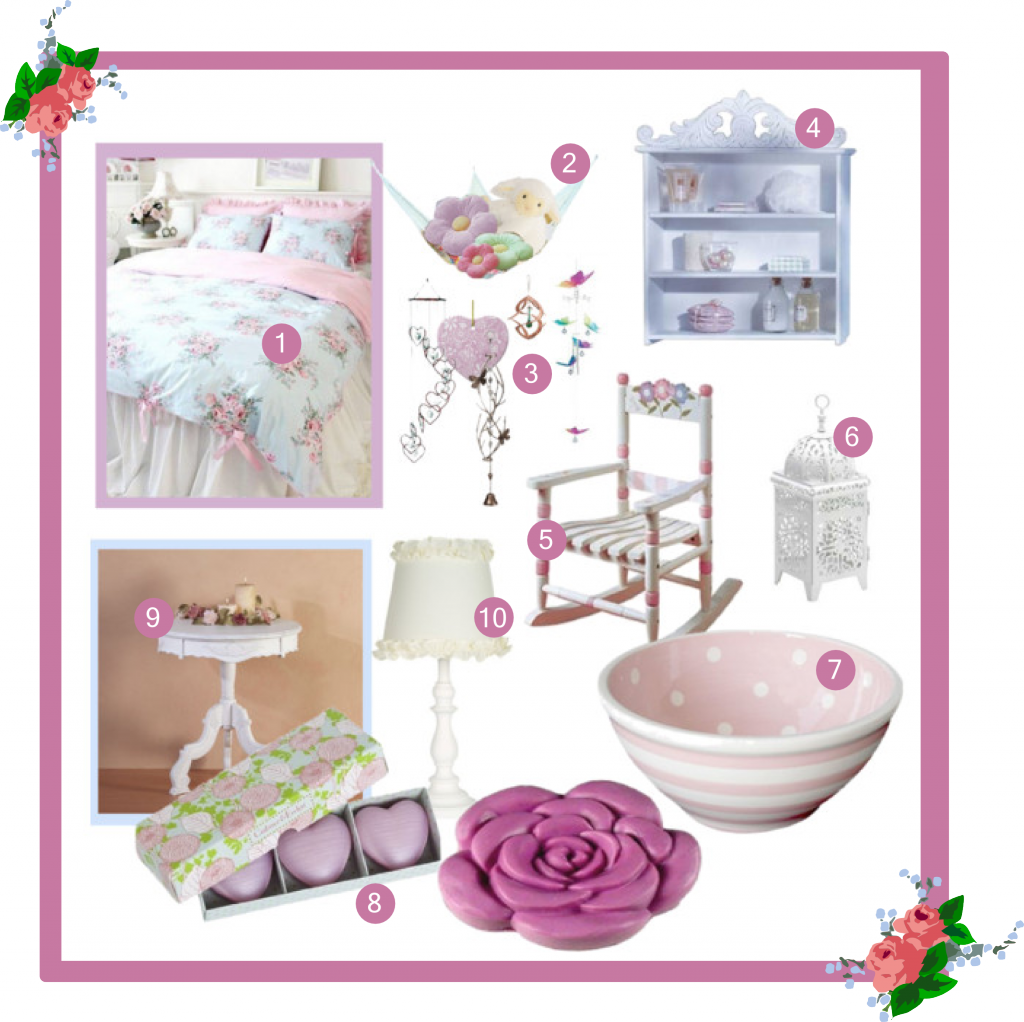 (more…)