May 11th, 2012 by Julia
Sometimes, even if you are very organized girl you can find yourself in trouble to get some things in order. Wardrobe, shelves, drawers, everyone has a method to keep these well organized. You can use boxes, files, separators, but how to do to well organize your bag?
We carry bags everywhere, and women may have a special bag for each occasion! When in a hurry we can forget a wallet, a document and our cell phones. A good way to keep things in order inside your bag is to use the so called "bag in bag". These are generaly made in bright colors, with several partitions and pockets of various sizes.
They are in fact, a small bag! And you can easily change it from one handbag to another, while keeping everything on its right place. You can check these girly models: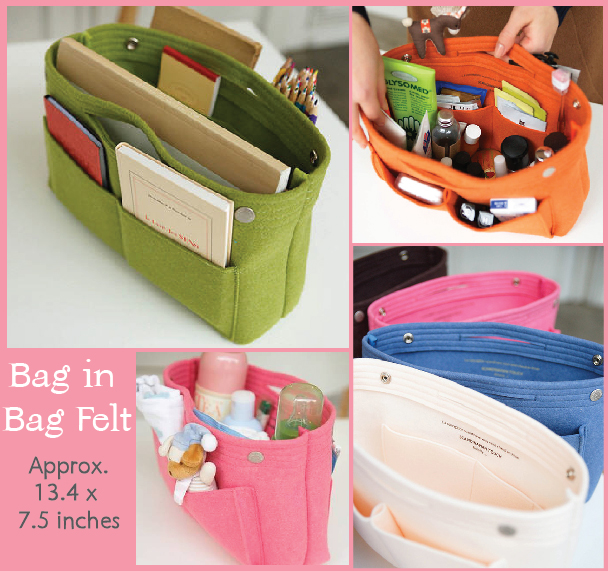 1. Handbag Organizer Purse Insert Invite.L Bag in Bag Felt
Size : 340 x 190 mm (Approximately 13.4 x 7.5 inches) / Only 166 g
Materials : Felt
Variations : Cream, Pink, Lavender, Sky, Mustard, Dark Brown, Orange, Royal Blue, Herb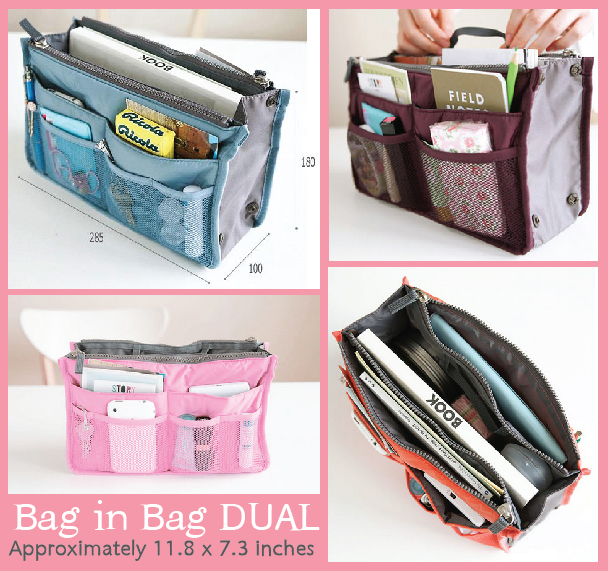 2. Handbag Organizer Purse Insert Invite.L Bag in Bag DUAL
Size : 300 x 185 mm (Approximately 11.8 x 7.3 inches) / Only 138 g
Materials : Polyester, PU
Variations : Wine, Slate Gray, Coral, Deep Sky, Applegreen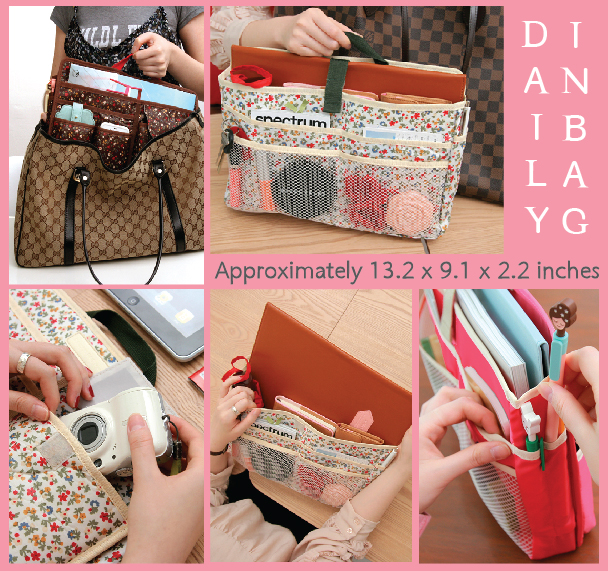 3. Handbag Organizer Purse Insert Monopoly Daily in Bag
Size : 335 x 230 x 55 mm (Approximately 13.2 x 9.1 x 2.2 inches)
Materials : Nylon, Napping, PVC
Variations : Baby Pink, Hot Pink, Olive, White Flower, Brown Flower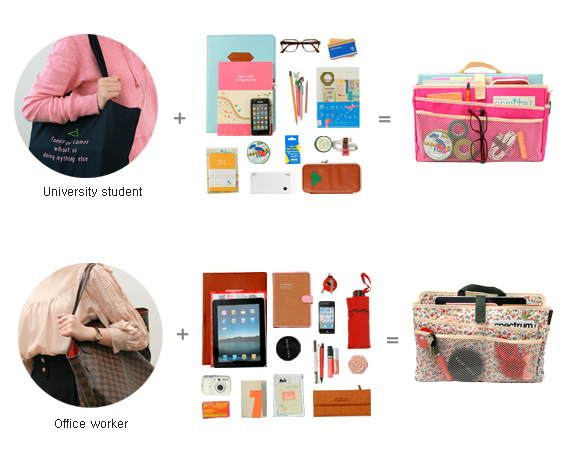 Related posts:
No Comment
Leave a comment