May 20th, 2014 by Julia
First Card Here | Second Card Here
Gold Foil Look and Turquoise Floral Pattern
Beautiful pattern of faux gold leaf flowers on light aqua blue background.
—
Cute Country Flowers Vintage Fashion Boutique
Colorful vector illustration of flower bouquets on light blue background. This pretty card is has a chic, trendy feel with a vintage touch. Overall pastel color scheme of light turquoise blue, light peach, pink, dark orange and sage and olive green.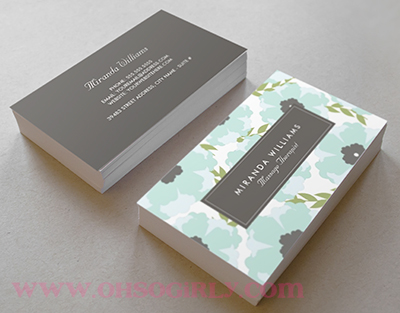 Elegant Blue Floral Business Cards
Beautifully printed business cards that can be customized with your text.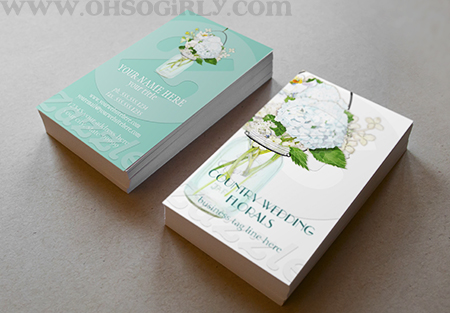 Rustic Country Mason Jar Flowers White Hydrangeas
COLOR PALETTE: aqua blue, white, grey, brown DESIGN COLLECTION: This Rustic Country Farm Floral Style Business Card Set and Brand Identification Package of products was created from hand painted watercolor artwork created by Audrey Jeanne Roberts. The jar was delicately watercolored and filled with pale blue hydrangeas, Matilija Poppy, white poppies and other flowers. Vintage style jelly jars are a very trendy design style for boho chic weddings. Mason Jar florals are quite popular for barn style, country rustic weddings and occasions. Available with other floral color combinations at their store.
________
View more business cards online at zazzle.com
No Comment
Leave a comment