May 31st, 2012 by Lior
Today I was on the look out for pretty luggage for the upcoming summer holidays and I found this beautiful floral luggage set by Rockland
.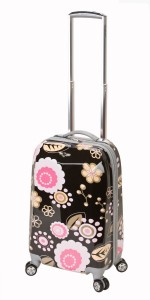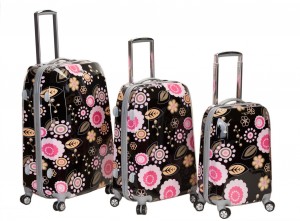 I can't believe my luck to find luggage that's both so pretty and has received such great reviews on Amazon!
Made from lightweight polycarbonate, it looks like it has everything I would want in a good set of luggage!
. . .
While I was searching, I did find a lot of other candidates for cute floral luggage. Here is a selection of some of the other floral luggage I found on Amazon: (more…)
May 21st, 2012 by Lior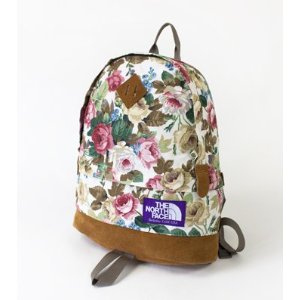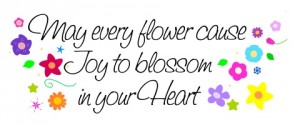 Floral patterns can be really feminine and pretty and they can make an ordinary object like a backpack transform into a cute accessory.
Here are some floral backpack designs I found on Amazon.com. (more…)
May 21st, 2012 by Lior

Hearts always remind me of love and romance. With so many positive connotations to them, perhaps it's easy to understand why so many girls (me included!) love hearts and heart patterns.
If you're looking for a heart backpack, here are some designs available on Amazon.com: (more…)
May 21st, 2012 by Lior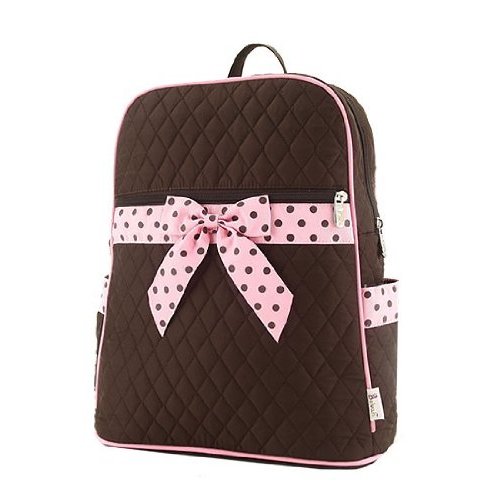 If you've seen my articles about bow rings and what to wear with them, you may already know that I really love bows and think that they add a pretty, feminine and cute touch to any outfit. Bow backpacks do just the same thing!
Here are a selection of adorable bow backpacks I found on Amazon.com. Apart from the Hello Kitty backpacks, all of these are Belvah backpacks. (more…)
May 11th, 2012 by Julia
Sometimes, even if you are very organized girl you can find yourself in trouble to get some things in order. Wardrobe, shelves, drawers, everyone has a method to keep these well organized. You can use boxes, files, separators, but how to do to well organize your bag?