February 3rd, 2014 by Lior
Since we evolved from living in the great outdoors, many of us have retained the fondness of nature. Somehow bathing connects us to the days of bathing in rivers amongst the woodlands…
Along that vibe, it can seem quite appropriate to have tree shower curtains in your bathroom!
Here is a selection of tree shower curtains for you to have a browse through if you're looking to add a shower curtain to your bathroom. I hope you find something you like :) (more…)
April 4th, 2013 by Lior
Shabby chic bathroom decor can be extremely pretty, feminine and calming. It takes peaceful faded pastel hues together with the best of vintage style to give a beautiful new style of decor. (more…)
April 3rd, 2013 by Lior
I don't know about you, but when I think "bathroom", I think "water… sea… fish!". So fish shower curtains seem like a very fitting way to decorate your bathroom!
There is a wide range of great fish shower curtain designs out there on Amazon.com and also on other sites. One of my favorite sites for finding cool shower curtains is Cafepress which allows freelance designers to come up with all sorts of unique designs. The fish shower curtains presented in this article come primarily from these two websites. To get to the place where you can see the products in more detail, simply click on the image you like and it will take you straight to the appropriate web page where the shower curtain is fully described. (more…)
April 3rd, 2013 by Lior
Floral shower curtains can be a nice touch to add a hint of garden freshness and beauty to your bathroom. What better way to surround yourself than with flowers? (more…)
June 30th, 2012 by Lior
Sun, sea and surf has a definite appeal so perhaps it is no wonder that nautical products are pretty popular. No matter how far away you are from the seaside, one room in the house that is somewhat linked to the sea (albeit through very long pipes! :)) is the bathroom. If you love the nautical theme, maybe you'd like experiment with nautical bathroom decor and some pretty nautical shower curtains! If that's the case, check out these girly nautical shower curtain designs:
. . .

Lilac Nautical Shower Curtains
May 15th, 2012 by Lior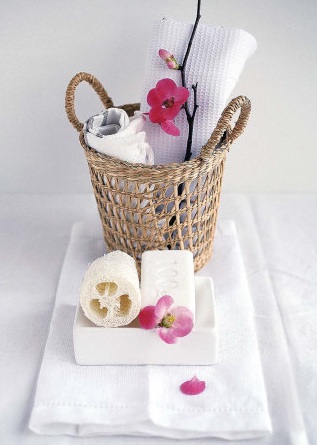 Did you know that pink is one of the top five most popular colors to decorate your bathroom? And pink bathrooms go well with pink shower curtains! So here is a collection of some of my hand-picked suggestions of pretty shower curtains to match your bath decor. (more…)