May 23rd, 2012 by Julia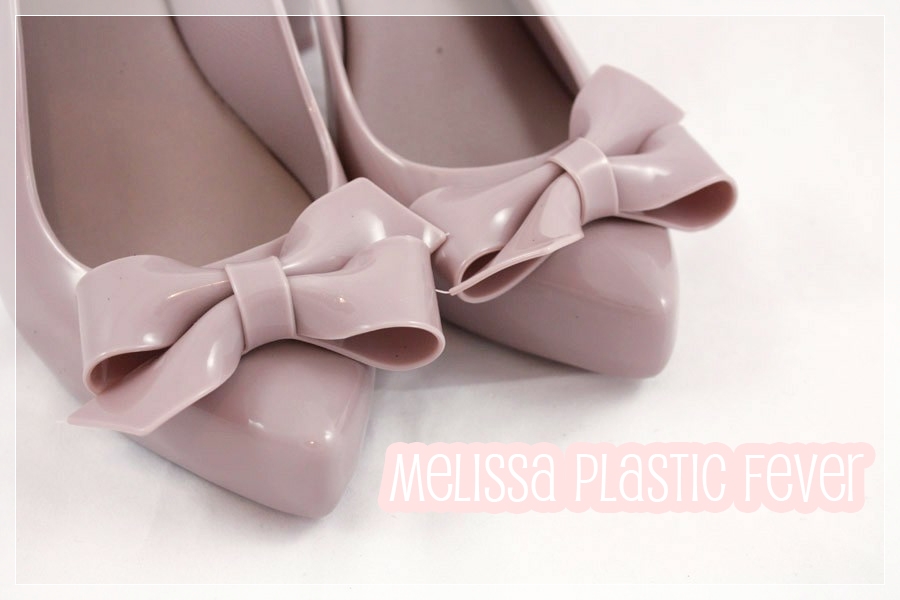 Cinderella got crystal, but guess what? It broke! So now girl, you should totally go for plastic! But then you'll say, "plastic shoes? Are you crazy??". And I will say yes! Melissa shoes!
Ok, I grew up wearing these. My very first Melissa was a bright pink pair of shoes with a sweet little bee on it. I loved it so much. For any little girl, a pair of pink shoes is magic! And as I kept growing up the models were evolving, by the time I was a teenager Melissa had so many amazing shoes! Phew! Difficult to choose.  I remember getting those amazing girly shoes for birthdays, Christmas and even once my aunt gave me a gorgeous pair when I had great notes on an exam.
May 22nd, 2012 by Lior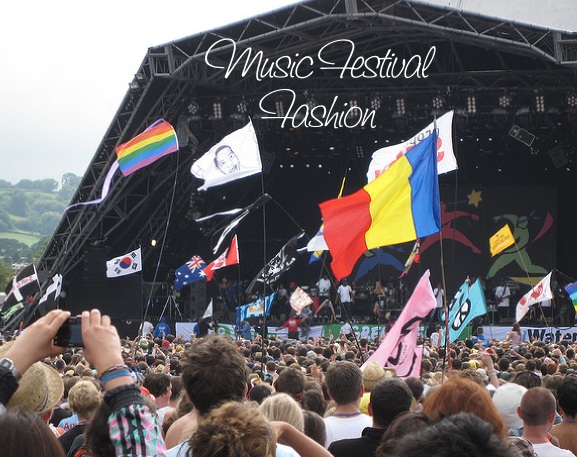 Picture credit: russelljsmith
As summer approaches, musical festival season dawns. But what to wear to a festival? Typically music festivals are all about being casual, comfortable, fun and free. Here are a few ideas of girly festival fashions for you! (more…)
May 22nd, 2012 by Lior
With the weather looking really beautiful today, I felt like coming up with a summery, girly fashion set that will keep you both cool, chic and cute all at once. This is what I came up with: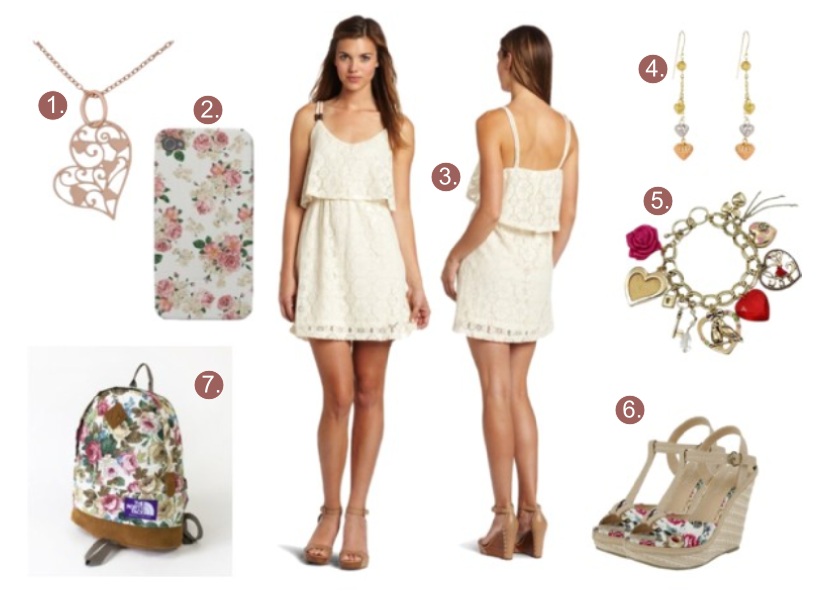 1. Filigree gold heart necklace
2. Pink & White Floral iphone case.
This outfit would also go well with a white lace iphone case.
4. Tri-color Heart drop earrings
5. Hearts & Roses gold charm bracelet
May 18th, 2012 by Lior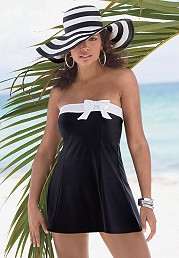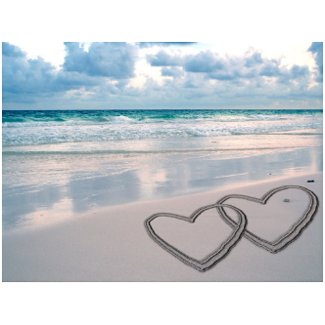 I love wearing swimdresses on a day at the beach or by the pool. They have all the appeal of a sexy minidress with the modesty of a one-piece swimsuit which makes for the perfect combination for those who are looking for pretty and chic swimswear that doesn't reveal their tummy.
Swimdresses often come in a dress and matching pants set (although the pants are usually well-covered by the dress and not visible to onlookers). Apart from their advantageous coverability, another plus is that you can even walk down the road in your swimdress and get away with it looking like a minidress!
I've been on the lookout for the cutest swimdress designs out there, and here's what I've found: (more…)
May 17th, 2012 by Lior
Sometimes I find a piece of jewelry that I love but for some reason I struggle to find an outfit that captures its spirit. You may have experienced this kind of thing before: standing in your underwear in your room, a gorgeous piece of jewelry that you know you want to wear glitters around your neck or finger and a gazillion items of clothing decorating your room as you pull one outfit after another from the closet and yet none of them feels right! What kind of outfits go with bow rings? Here are two outfit ideas I came up with.
GOLD BOW RING OUTFIT IDEA
Here is one idea for cute outfit that would suit a gold bow ring: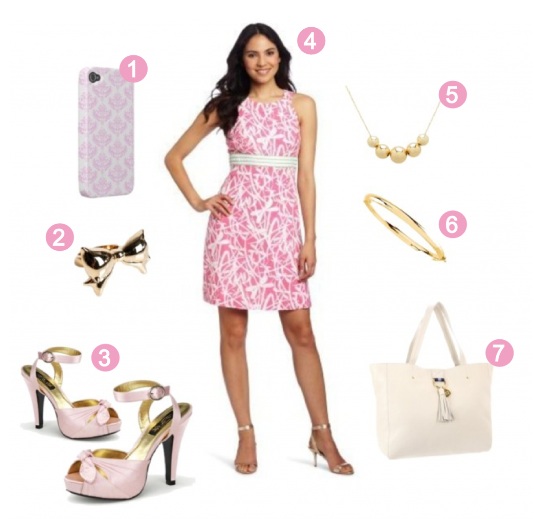 3. Pink Satin Ankle Strap Platform Sandal
4. Lilly Pulitzer Women's Pink and White Dragonfly Tinsley Dress
5. 14k Yellow Gold necklace with round gold beads
6. Genuine IceCarats 14K Yellow Gold Bangle Bracelet
7. Tommy Hilfiger Tasseled Pebble Small White Tote
. . .
SILVER BOW RING OUTFIT IDEA
Here's another outfit idea to match a silver bow ring: (more…)