May 26th, 2012 by Lior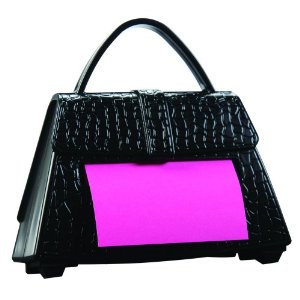 A fun girly desk accessory is a cool post-it dispenser. These dispensers help you have easy access to post-it notes so that they are right at your fingertips *and* they look pretty cute on any girls tabletop.
. . .
Heart post-it dispenser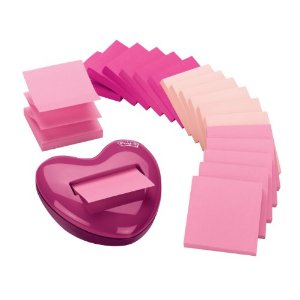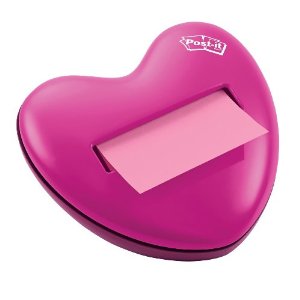 (more…)
May 17th, 2012 by Lior
Sometimes I find a piece of jewelry that I love but for some reason I struggle to find an outfit that captures its spirit. You may have experienced this kind of thing before: standing in your underwear in your room, a gorgeous piece of jewelry that you know you want to wear glitters around your neck or finger and a gazillion items of clothing decorating your room as you pull one outfit after another from the closet and yet none of them feels right! What kind of outfits go with bow rings? Here are two outfit ideas I came up with.
GOLD BOW RING OUTFIT IDEA
Here is one idea for cute outfit that would suit a gold bow ring: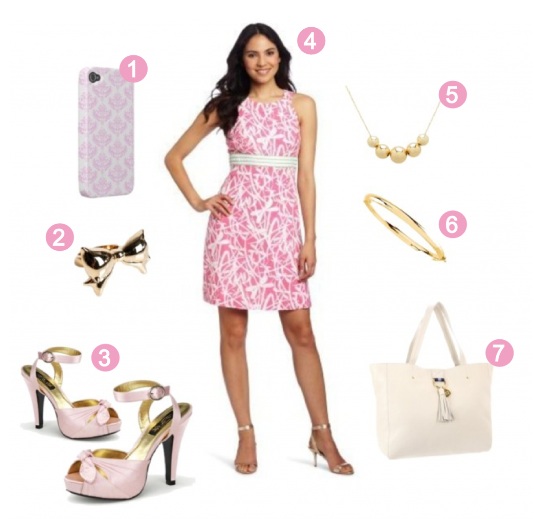 3. Pink Satin Ankle Strap Platform Sandal
4. Lilly Pulitzer Women's Pink and White Dragonfly Tinsley Dress
5. 14k Yellow Gold necklace with round gold beads
6. Genuine IceCarats 14K Yellow Gold Bangle Bracelet
7. Tommy Hilfiger Tasseled Pebble Small White Tote
. . .
SILVER BOW RING OUTFIT IDEA
Here's another outfit idea to match a silver bow ring: (more…)
May 11th, 2012 by Julia
Sometimes, even if you are very organized girl you can find yourself in trouble to get some things in order. Wardrobe, shelves, drawers, everyone has a method to keep these well organized. You can use boxes, files, separators, but how to do to well organize your bag?