June 19th, 2012 by Lior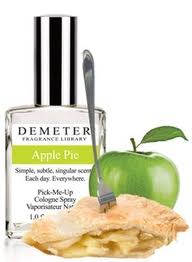 I recently read that according to studies in 1998 and 2006 by Alan Hirsch from The Smell & Taste Treatment Research Foundation, some of the perfumes that a large proportion of men found particularly attractive on women were…. wait for it! the smell of pumpkin pie and donuts!
With that in mind, I was curious to see if the body aroma market had tapped into this biological tendency and I discovered that it has indeed! And there are loads of delicious smelling perfumes, body sprays and other bodycare products out there, almost good enough to eat.
. . .
Pumpkin Pie Perfumes
I couldn't find any products that smelled like donuts, but believe it or not, I actually found a few bodycare products and perfumes specifically made to smell like pumpkin pie!
. . .
Other Dessert Pie Perfumes! (more…)