May 22nd, 2012 by Lior
With the weather looking really beautiful today, I felt like coming up with a summery, girly fashion set that will keep you both cool, chic and cute all at once. This is what I came up with: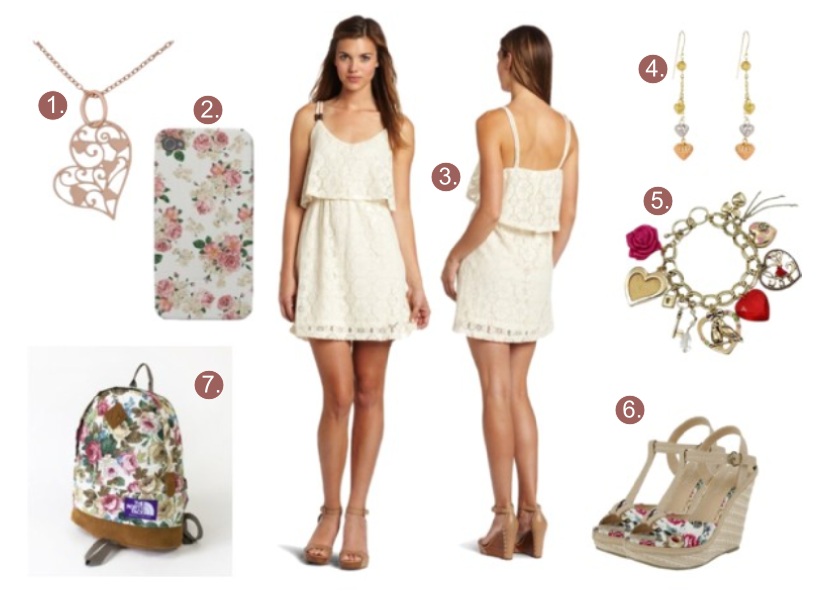 1. Filigree gold heart necklace
2. Pink & White Floral iphone case.
This outfit would also go well with a white lace iphone case.
4. Tri-color Heart drop earrings
5. Hearts & Roses gold charm bracelet
May 18th, 2012 by Lior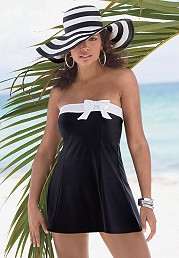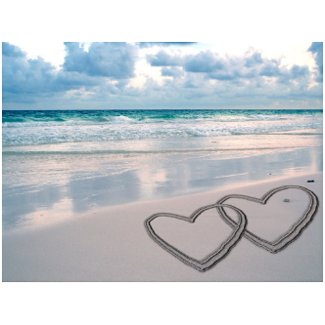 I love wearing swimdresses on a day at the beach or by the pool. They have all the appeal of a sexy minidress with the modesty of a one-piece swimsuit which makes for the perfect combination for those who are looking for pretty and chic swimswear that doesn't reveal their tummy.
Swimdresses often come in a dress and matching pants set (although the pants are usually well-covered by the dress and not visible to onlookers). Apart from their advantageous coverability, another plus is that you can even walk down the road in your swimdress and get away with it looking like a minidress!
I've been on the lookout for the cutest swimdress designs out there, and here's what I've found: (more…)
May 17th, 2012 by Lior
Sometimes I find a piece of jewelry that I love but for some reason I struggle to find an outfit that captures its spirit. You may have experienced this kind of thing before: standing in your underwear in your room, a gorgeous piece of jewelry that you know you want to wear glitters around your neck or finger and a gazillion items of clothing decorating your room as you pull one outfit after another from the closet and yet none of them feels right! What kind of outfits go with bow rings? Here are two outfit ideas I came up with.
GOLD BOW RING OUTFIT IDEA
Here is one idea for cute outfit that would suit a gold bow ring: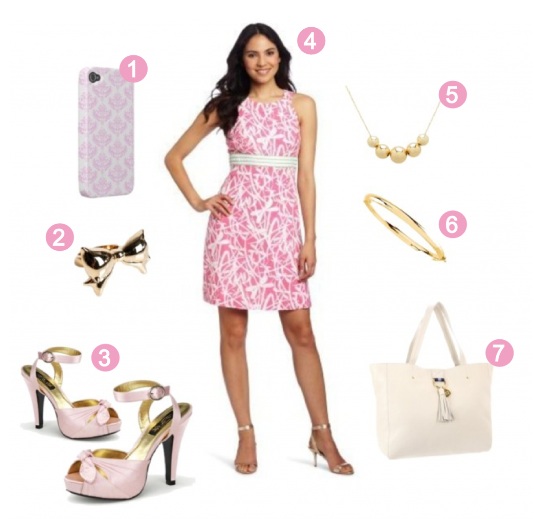 3. Pink Satin Ankle Strap Platform Sandal
4. Lilly Pulitzer Women's Pink and White Dragonfly Tinsley Dress
5. 14k Yellow Gold necklace with round gold beads
6. Genuine IceCarats 14K Yellow Gold Bangle Bracelet
7. Tommy Hilfiger Tasseled Pebble Small White Tote
. . .
SILVER BOW RING OUTFIT IDEA
Here's another outfit idea to match a silver bow ring: (more…)
May 10th, 2012 by Lior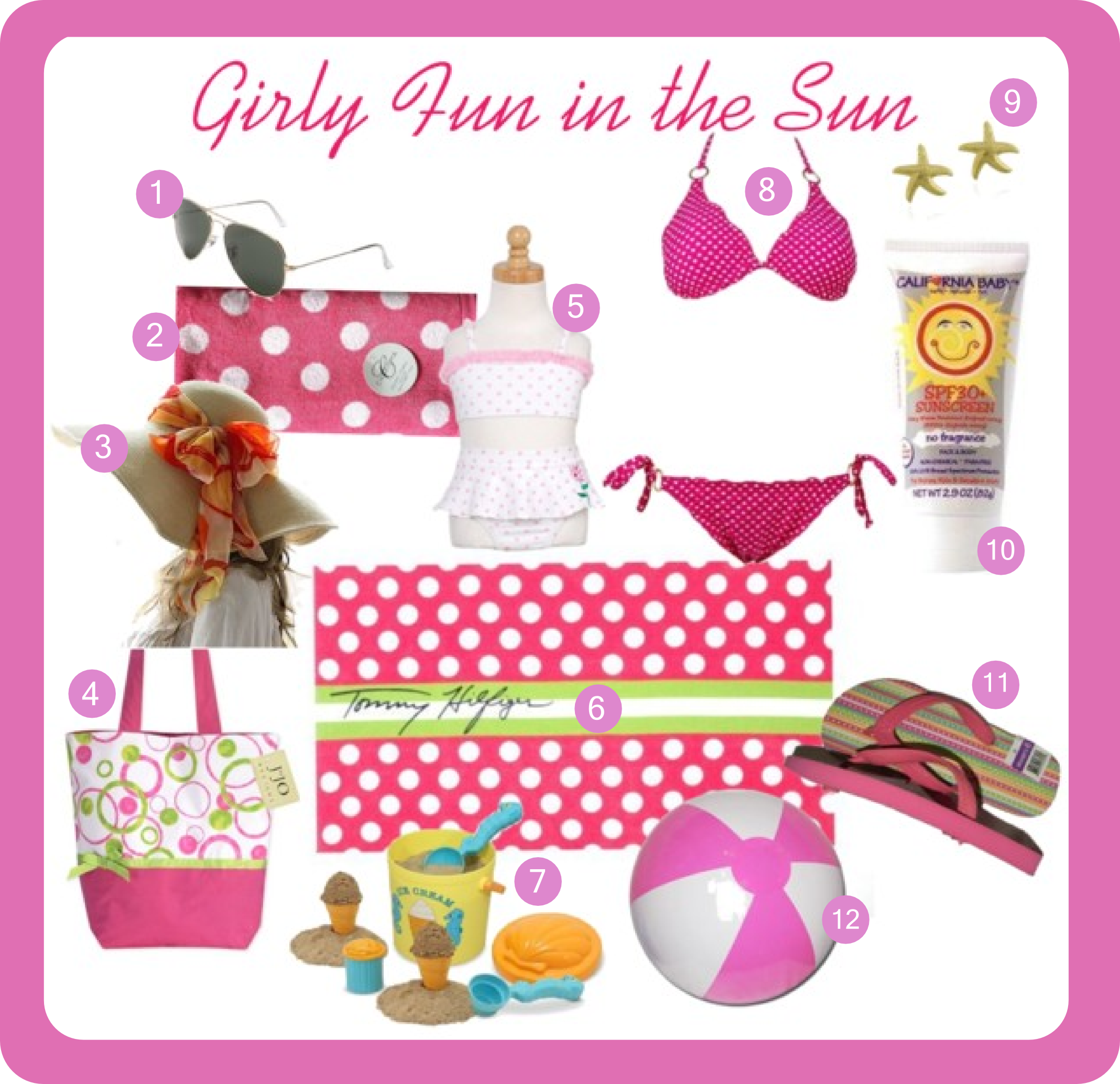 As summer fast approaches, the shops start filling up with a wide range of beach and swim wear. Finding swimwear that *just* matches your taste can take a little searching. In preparation for spending time at the beach this summer I am on the look out for cute swimwear like polka dot or pink bikinis (or preferably both of these once!), pretty pink beach towels
and fun toys to play with in the sand with the younger members of my family, with friends' children… and if I'm honest, making sandcastles, sand ice creams
and playing beach games is still fun for me too!
To get into a summery mood and to start making my wish-list for this summer's beach holiday I compiled this selection of girly beach wear. (more…)
May 9th, 2012 by Julia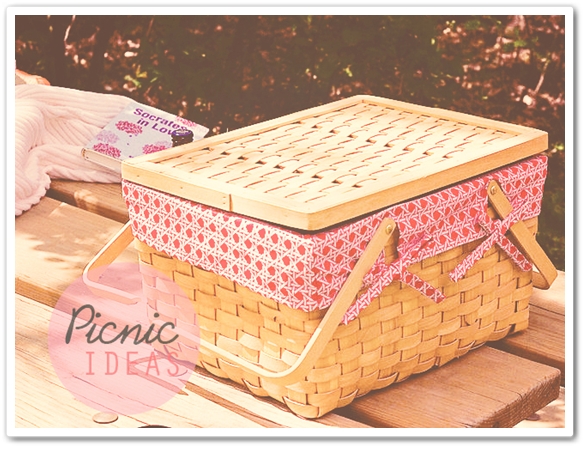 Hello Girly Girls !
Today I got inspired by one of my favorite singers to write this article. When I first listened to Colbie Caillat it was like if the room I was had suddenly been transported to a house near the beach. Her music style makes me think of nice sunny days, where the sun light gives everything a happier color like a dreamy picture.
I remember to listen to her song "Dream Life life" and wonder the same: "Dear summer will you find your way back home? I miss your golden kiss, how you warm my skin. Where did you go?"  Well, after all these cold months and grey sky, our dear friend Mr. Sun has finally come back bringing the wish to spend most of the time outdoors.