September 26th, 2015 by Lior
With a lot of my friends at the time in their life where they're getting married, Bridesmaid invitation cards are a thing that's come into my attention lately. In helping one of my best friends to plan her wedding, we've been looking together at Bridesmaid invites and I thought I'd share with you some of my favorite ones that I've found on Zazzle; a personalizable online invitation shop that delivers worldwide. They have a "Customize it" button that allows you to change the text however you wish which I thought was really cool.
Will you be my bridesmaid poem invitations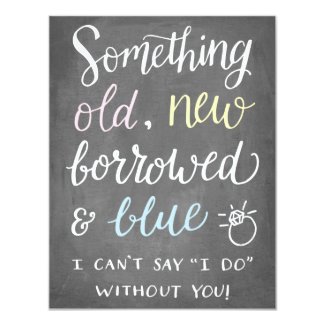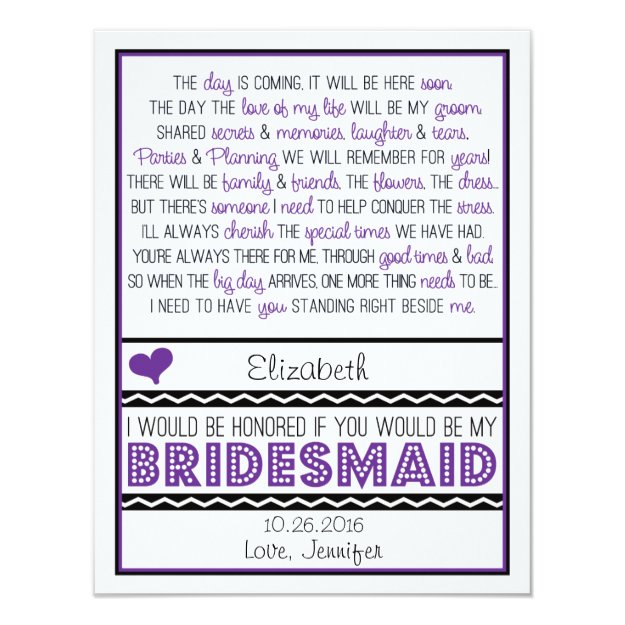 – – –
Pretty & Floral Bridesmaid invitations
– – –
Modern Gold, Glitter and Sparkles themed Bridesmaid invitations
– – –
Simple & Rustic Bridesmaids invites
– – –
Invitations featuring traditional wedding or bridesmaid dresses
– – –
Fun-spirited, Funny and Humorous Bridesmaid cards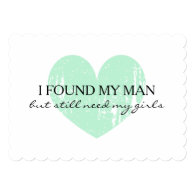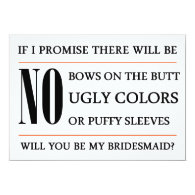 1 Comment
Posted on June 21st, 2021 @ 03:45 | Narve said:

She's one of your favorite people. Doesn't she deserve something a little extra? How about this "Will you be my bridesmaid?" card that comes with its own Swarovski crystal bling?
Leave a comment