June 17th, 2012 by Lior
When June rolls round you know it's Father's Day soon, and this year it falls today on June 17th!
To celebrate, I thought I'd write a post featuring some cute Father's day gifts "from baby"!
. . .
Papa Bear & Baby Bear T-shirt set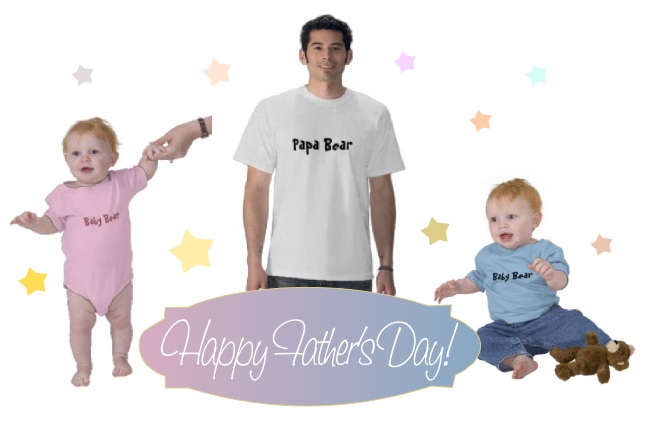 I thought that this idea for a papa bear & baby bear matching shirts father's day gift was adorable! Available on Zazzle here:
– Papa bear shirt (white) (blue) (black) (Daddy bear)
. . .
Cute "I'm your Father's Day Gift" Baby shirt
. . .

Happy Father's Day everyone!

. . .
No Comment
Leave a comment