May 15th, 2012 by Lior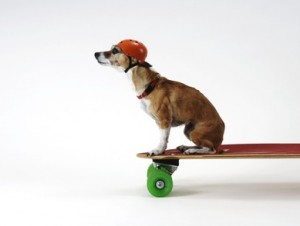 If you're a girly girl who wants to try skateboarding or perhaps you have been skateboarding for a while but need a new board, you'll probably be on the look-out for a cute girls skateboard. Perhaps a flower skateboard design? If you are looking for such a board, here is a selection of my top 11 favorite girls skateboards with flower designs:

. . .
If you're interested in purchasing any of these,
click on the pictures to get to Zazzle where they can be bought.
. . .
1. Pastel blue Vintage floral swirls damask skateboard by Jamene_Clothing
2. Colorful Flower Skateboard by CreativeColours
3. Bold Red, blue and green floral skateboard by Hafapea
4. Blue and red flowers and leaves skateboard by vector_posters
5. Green skateboard with daisy flower design by Ronspassionfordesign
6. Personalizable Armenian Flower Skateboard design
7. Abundance of Multicolored Flowers skateboard
8. Shabby Chic Pastel Blue & Pink Roses skateboard
(available also in elegant black)
9. Beige flower skateboard by Jamene_Clothing
10. Blue Dandelion Skateboard by knotth
11. Blue floral swirl skateboard by KRWDesigns
1 Comment
Posted on May 15th, 2012 @ 11:48 | Ron Strohm said:

Thank you very much for featuring Floral Fashion 7 Skateboard on your web site, My wife & I need all the help we can get! May God bless you, have a wonderful day. Ron
Leave a comment