June 5th, 2012 by Lior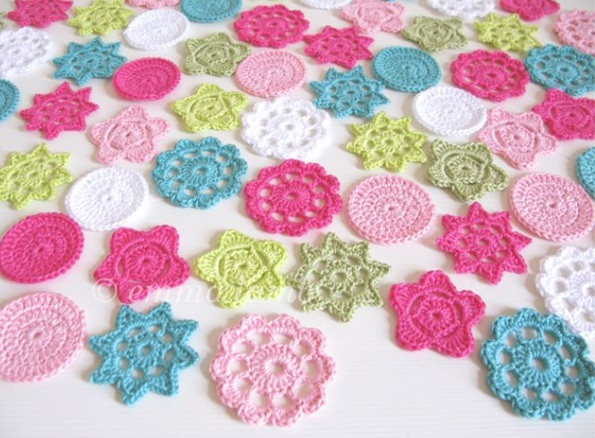 As I was browsing on Etsy, I came across the colorful and uplifting crochet work of Emma Lamb who currently specializes in making handmade garlands and other pretty crochet decorations.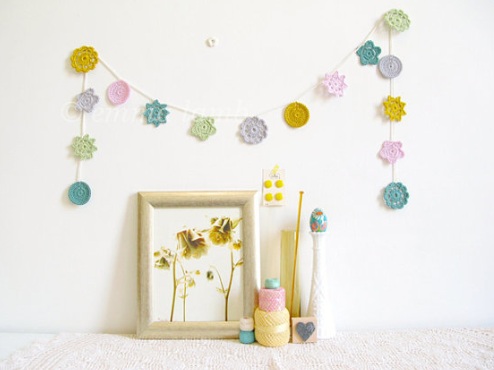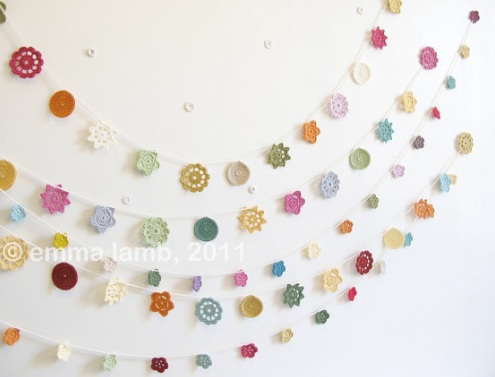 I really do think that these cute garlands would make a great decorative homespun addition to any room with floral, folk or shabby chic, girly decor.
I wonder if they could also double as unique handmade Christmas decorations to hang on the tree instead of tinsel ~ I think that could look sweet!
You can find more of Emma's beautiful work at her Etsy shop here.
1 Comment
Posted on June 12th, 2012 @ 16:12 | emma lamb said:

Hello Lior… :)
Thank you so much for such a wonderful wee feature for my Forever Flower Garlands, I am honoured!
Yes, they do make great Christmas decorations and I have seen many go to decorate new nursery rooms too… :)
Wishing you the most fabulous day,
Emma, x
Leave a comment