December 12th, 2012 by Lior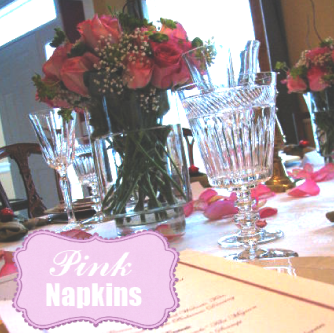 Next time you're having a girls night dinner party, picnic or are celebrating a girly event, be it a birthday party, bachelorette party, Christening or baby shower for a baby girl, it can be fun to go with a girly pink theme, complete with pink napkins. If you don't know where to find pink napkins, this article's here to help. Click through on any of the pictures below to find out how these can be purchased.
Pink paper napkins
Hot pink paper napkins:
Pale pink paper napkins
Cute and girly patterned paper napkins
. . .
Pink cloth napkins
Pink polka dot cloth napkins
Paris themed pink cloth napkin set
Pink floral cloth napkins
Pink animal print cloth napkins
Pretty and girly pink cloth napkins
Contemporary and modern pink napkins
No Comment
Leave a comment