May 26th, 2012 by Lior
As I've talked about before, the plumeria flower is one of my favorites, with its air of feminine softness. Plumeria jewelry carries much of the properties I admire about the plumeria flower. Check out these beautiful plumeria earrings. I wouldn't mind having them in my jewelry box. ^_^
. . .
Gold plumeria earrings
Yellow Gold Plumeria Flower Stud Earrings:
May 17th, 2012 by Lior
Sometimes I find a piece of jewelry that I love but for some reason I struggle to find an outfit that captures its spirit. You may have experienced this kind of thing before: standing in your underwear in your room, a gorgeous piece of jewelry that you know you want to wear glitters around your neck or finger and a gazillion items of clothing decorating your room as you pull one outfit after another from the closet and yet none of them feels right! What kind of outfits go with bow rings? Here are two outfit ideas I came up with.
GOLD BOW RING OUTFIT IDEA
Here is one idea for cute outfit that would suit a gold bow ring: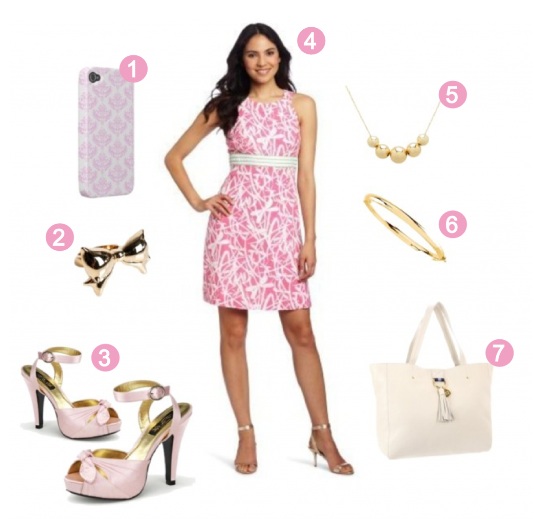 3. Pink Satin Ankle Strap Platform Sandal
4. Lilly Pulitzer Women's Pink and White Dragonfly Tinsley Dress
5. 14k Yellow Gold necklace with round gold beads
6. Genuine IceCarats 14K Yellow Gold Bangle Bracelet
7. Tommy Hilfiger Tasseled Pebble Small White Tote
. . .
SILVER BOW RING OUTFIT IDEA
Here's another outfit idea to match a silver bow ring: (more…)
May 17th, 2012 by Lior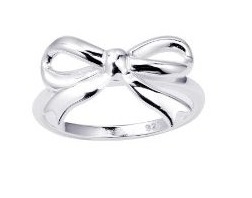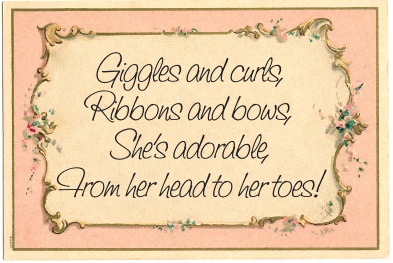 Whenever I think of ribbons and bows I think of either 50s fashion, big poodle skirts, girls wearing ribbons in their hair or elegant prom-light dresses with sashes that give the illusion that you're all wrapped up like a pretty present.
I really like the dash of cuteness ribbons and bows add to an outfit, so when I saw that bow jewelry was in existence too, I became an immediate fan. One of my favorite pieces of bow jewelry are bow rings, particularly those that pretend to be made of pliable material but are in fact eternally tied bows of silver or gold.
Here are some examples of the kind of bow rings you can get on Amazon.com, which you can use to add a shiny sprinkle of girly cuteness to your outfit. (more…)