June 30th, 2012 by Lior
Zazzle is a great website that has a wide range of high quality pretty floral ipad cases, created by independent graphic designers from around the world. Check out some of these pink flower ipad case designs, suitable for all ipads (ipad 1, ipad 2 and ipad 3):
June 15th, 2012 by Lior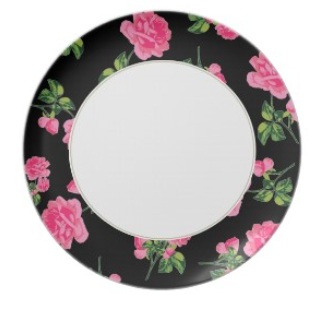 I'm quite excited about a new design I've made today! I was experimenting with floral designs inspired by vintage art and after playing around with some rose patterns I ended up making these flowery rose plates:
Just wanted to share with you because I was so happy with how they came out! :) I can totally imagine these floral plates being used at a dinner party or a summery garden party!
You can see the whole selection of flowery plates I created here: Rose plates.
May 17th, 2012 by Lior
Sometimes I find a piece of jewelry that I love but for some reason I struggle to find an outfit that captures its spirit. You may have experienced this kind of thing before: standing in your underwear in your room, a gorgeous piece of jewelry that you know you want to wear glitters around your neck or finger and a gazillion items of clothing decorating your room as you pull one outfit after another from the closet and yet none of them feels right! What kind of outfits go with bow rings? Here are two outfit ideas I came up with.
GOLD BOW RING OUTFIT IDEA
Here is one idea for cute outfit that would suit a gold bow ring: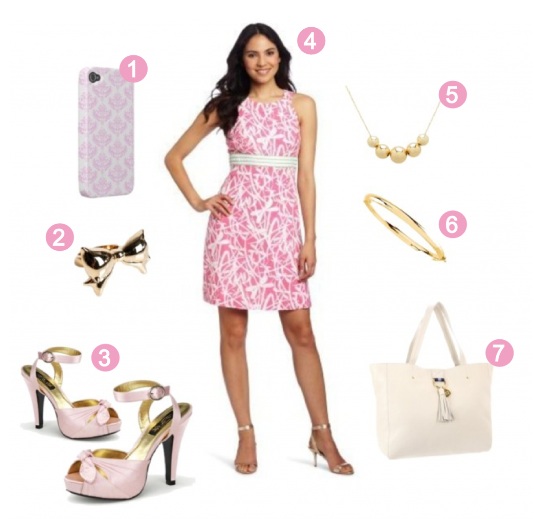 3. Pink Satin Ankle Strap Platform Sandal
4. Lilly Pulitzer Women's Pink and White Dragonfly Tinsley Dress
5. 14k Yellow Gold necklace with round gold beads
6. Genuine IceCarats 14K Yellow Gold Bangle Bracelet
7. Tommy Hilfiger Tasseled Pebble Small White Tote
. . .
SILVER BOW RING OUTFIT IDEA
Here's another outfit idea to match a silver bow ring: (more…)