June 7th, 2012 by Lior
If you're looking for a great theme for a pre-wedding celebration, how about a beach themed bridal shower? When it's winter, a beach bridal shower can be a fun theme for a party, bringing memories of summery good times and vacations, and when it's summer, the beach theme fits perfectly with that time of year too!
To plan the shower, you'll need beach bridal shower invitations and related stationery, and I've scoured Zazzle to find some of the prettiest ones out there!
These were my top 10 favorite beach bridal shower invitations:
. . .
1. Beach & Sea-shell themed wedding cake Bridal Shower Invitations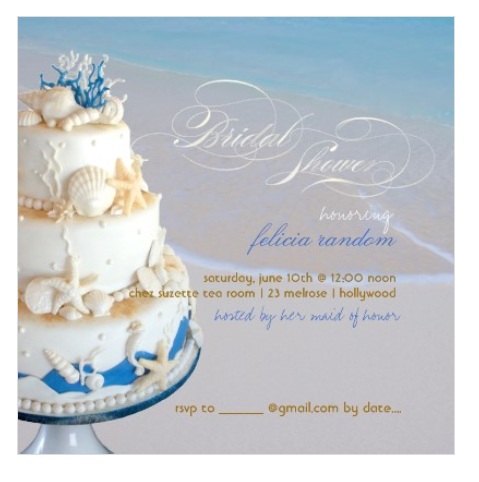 (more…)