February 3rd, 2014 by Lior
Since we evolved from living in the great outdoors, many of us have retained the fondness of nature. Somehow bathing connects us to the days of bathing in rivers amongst the woodlands…
Along that vibe, it can seem quite appropriate to have tree shower curtains in your bathroom!
Here is a selection of tree shower curtains for you to have a browse through if you're looking to add a shower curtain to your bathroom. I hope you find something you like :) (more…)
April 5th, 2013 by Lior
Welcome to the zebra shower curtain gallery!
This article collects a wide range of zebra print shower curtains in a range of colors and styles.
The shower curtains below are from Amazon.com and Cafepress.
I hope you find what you're looking for! (more…)
April 5th, 2013 by Lior
If you're looking for a striped shower curtain, this article concisely organises some of the nicest ones out there, arranged to you by the rainbow color scheme. I hope you find one that you like!
Most of the shower curtains below are from Amazon.com or from Cafepress. Those from Cafepress are available for shipping internationally. To find out more about each of the striped shower curtains shown, click on the picture and it will take you to the site where it can be purchased or looked at in more detail.
(more…)
April 4th, 2013 by Lior
Shabby chic bathroom decor can be extremely pretty, feminine and calming. It takes peaceful faded pastel hues together with the best of vintage style to give a beautiful new style of decor. (more…)
April 3rd, 2013 by Lior
Mermaid shower curtains can be tricky to find because at this moment in time there isn't a huge variety of mermaid shower curtain designs out there, but there are a few great ones and I've presented them to you in this article with links to the shop where they can be bought. Most of the shower curtains showcased here are from Amazon and Cafepress. (more…)
December 12th, 2012 by Lior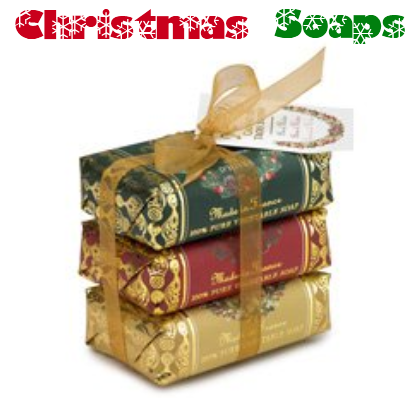 As you put your Christmas decorations up, how about adding some Christmas spirit to your bathroom with Christmas soaps? You can get a range of cute Christmas themed soaps and bath bombs. Here are a few of my favorite designs: (more…)