May 26th, 2012 by Lior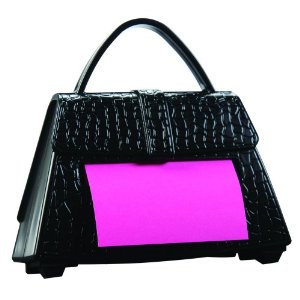 A fun girly desk accessory is a cool post-it dispenser. These dispensers help you have easy access to post-it notes so that they are right at your fingertips *and* they look pretty cute on any girls tabletop.
. . .
Heart post-it dispenser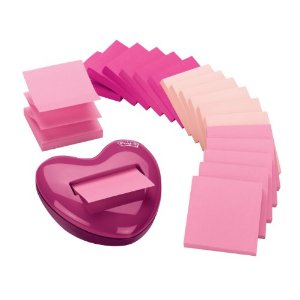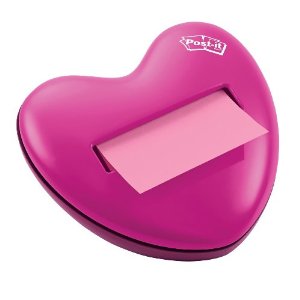 (more…)
May 26th, 2012 by Lior
Did you know that not all post-its are square shaped? I just found these cute heart-shaped post-its and thought they'd make a great addition to any girly girl's desk.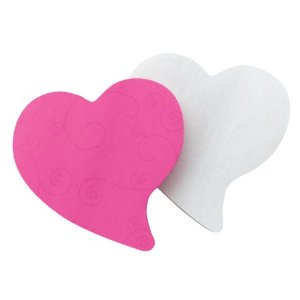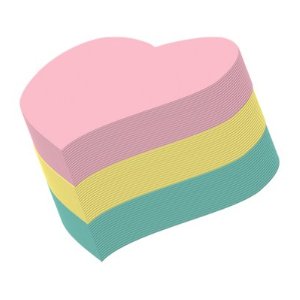 . . .
More stationery-related posts:
– Girly desk accessories
– Cute Post-it dispensers
– Pink staples
– Shoe tape dispenser
– Pretty notebooks
May 24th, 2012 by Julia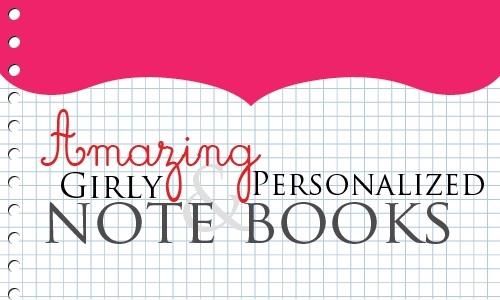 Whether you're writing a poem or a to-do list, the Zazzle custom notebook makes it fun. Add your own name or text to the cover and create a stylish notebook unique to you. Featuring 80 pages of black & white lined, bright white 60lb text paper and a lay flat spiral binding, these notebooks are sturdy and has plenty of room for all your musings. Printed in a glossy, vibrant color, Zazzle's notebook is easy to design and makes a great gift.
May 17th, 2012 by Julia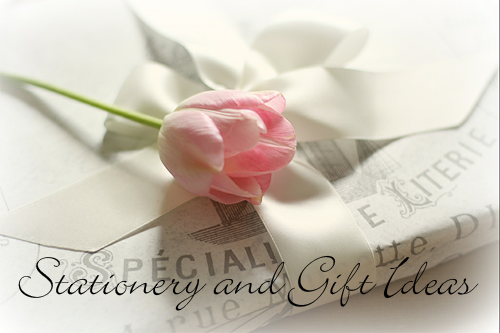 Sometimes I like to think a bit about the past. I was checking my first designs at Zazzle, and it's funny to see some beginnings. I love stationery! When I was a teenager I received many stationeries from my cousin. They were really gorgeous! There were many paper sheets of Barbie and cute teddy bears. I wanted to keep them safe dedicating a folder to store them. At that time, one of the girls of my school asked me to see this collection, as she had a collection too. So after school I went to her house and we spent some time looking at each other's amazing stationeries. I was getting late to get my bus back home, and I probably forgot the folder at her house.