May 27th, 2012 by Lior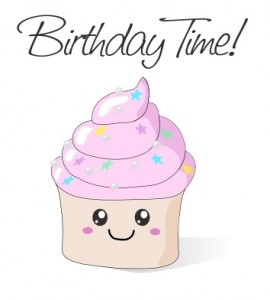 In a couple of days it's one of my best friends' birthdays and I really want to organize an amazing, fun day for her. So today I was looking for ideas on what to do on a birthday and thought I'd share my findings with you in case you also feel like you need inspiration for coming up for fun things to do for a birthday! So without further ado, here are 25 things to do on a birthday!

. . .
1. Special food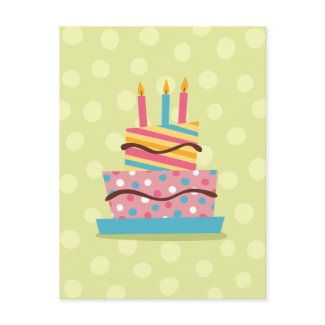 Birthdays wouldn't be birthdays without cake and treating the birthday boy or girl to some of their favorite foods!
You can take them out to their favorite restaurant, or maybe try a place they've been meaning to try for a long time. Or how about taking them out for an elegant afternoon tea with cute sandwiches, scones, cake and tea? For me, it's always a treat to be taken out for a gourmet meal in a restaurant that I can only dream about going to on regular days.
Or maybe the birthday boy or girl's dream way to celebrate their birthday is with a fun, casual picnic somewhere beautiful, or a home-made feast. Tailor the day to what suits them!

. . .
2. Cook together
If they like cooking, one thing to do on birthdays is to whip up something together! It can be anything, from something simple and easy like Mac 'N Cheese and cookies to something more challenging. It doesn't matter what it is as long as you have fun quality time together and make something you can enjoy tucking into later!

. . .
3. Pamper yourself!
What are birthdays for if not to feel pampered? Another thing you can do on a birthday is take the birthday girl to a spa for a day of relaxing bliss, or maybe you can treat her to a massage.
Even if you're just at home you can pamper yourself with a bubble bath and some homelier pampering treats.

. . .
4. Road trip to somewhere beautiful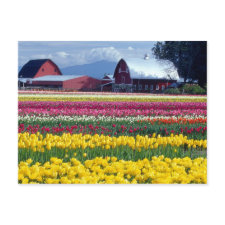 You can take the opportunity of a birthday to go visit a beautiful garden or a place like the Washington flower fields and literally just enjoy taking the time to smell the roses and surrounding yourself with beauty. Or how about going on a road trip to a quaint village or seaside town, or sailing a boat across a serene lake surrounded by beautiful mountains to change your scenery and feel refreshed?
You can end the day by watch the sunset together.. just soaking in all that beauty.

. . .
5. Road trip to somewhere fun
Roadtrips can also be to places that are purely fun! On this list are things like:
· Amusement parks
· Water parks

. . .
6. Birthday Shopping Trip
For girly girls, a fun way to celebrate a birthday can be with a shopping trip.
And this idea's a bit more out there, but something else you can do on a shopping trip is go to fancy dress shops and bridal shops and try on some dresses! Even when we're grown up, some girls still like the idea of dressing up and feeling like a princess and what better day to feel like a princess than on your birthday?
. . .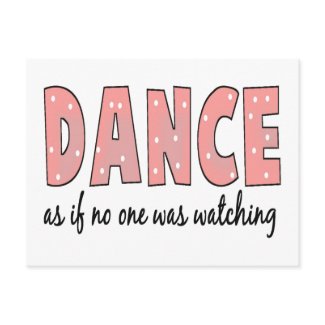 7. Dance!
This one is especially good for girly girls who love to dance. You can get a couple friends and family members together at home and have a little party bopping to your favorite tunes, being silly and fun with tracks like Macarena and YMCA, or you could go out in the evening and dance the night away.
If the birthday girl is more shy, perhaps she'll enjoy going for a private dance lesson which you can arrange just for her or for her and a small number of her friends. Learning a dance like salsa, hip hop or even a line dancing routine can be loads of fun, whether you're a beginner or more advanced. If a private lesson is a bit expensive for you, how about trying out a dance DVD for the occasion and getting several dance lessons for the price of one?
Another option is a dance video game like Everybody Dance
or Dance Dance Revolution
.
. . .
8. Sing!
Going out for karaoke is something that's really become a popular birthday activity. It's a great way to let loose, forget your worries and just have fun! You can even get a game like SingStar
or Rock Band
with a good microphone
and sing the night away from the comfort of your own home.
. . .
9. Hang out and just chat with loved ones
Birthdays can be a good opportunity to catch up with friends and family, chat and enjoy each others company. You can meet them at home or in a cosy cafe or restaurant, or even in a pretty park on a lovely day. Anywhere that the guest of honor fancies!

. . .
10. Play games together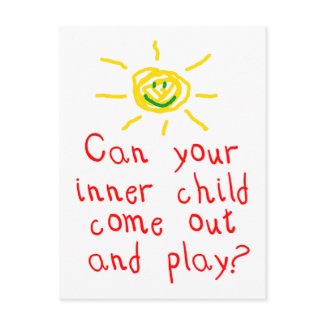 No matter what your age, games can always be fun!
Choose games that suit the birthday boy or girl. Some people love acting games
, making up stories together or playing things like charades, whilst others who love the challenge of drawing may prefer Pictionary
. If you have an Xbox 360
, Wii
or PlayStation
handy, playing some video games together can be a fun birthday activity. Other great games could be conversational games, board games like Monopoly
, games like Jenga
, Uno
and Yahtzee
, or word games like Boggle
, Scrabble
or Apples to Apples.
If they like the arcade atmosphere, you can always spend some time in an arcade playing games like DDR, air hockey, car racing and a ton of other games.
Play fighting can be another fun thing to do on birthdays. Depending on the weather, you can do water fights on hot summer days (like water balloon fights, or even with water squirt guns
), or if you don't want to get messy, you can play a game I call "pom pom wars" which is when you make a bunch of pom poms
from yarn (or you can buy them ready-made
) and then use them as ammo. Zero pain, but lots of fun! Other play fights can be paper plane fights or pillow fights.
Another fun way of being together can be to play instruments together and do some birthday jamming!

. . .
11. Make something together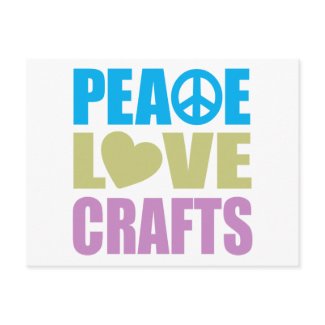 One fun thing you can do on a birthday is to have an arts and crafts activity planned for the day. Maybe you can go together to a cafe that lets you paint your own plates, mugs etc (trust me, it can be just as fun for adults as for kids!), or maybe you can get a crafts kit like a
Tie Dye Kit
and have a go making whatever you like at home. Other craft ideas can be making
jewelry
,
soap
or
candles.
Or how about making paper boats together and having a competition to see whose boat lasts the longest on the water?

. . .
12. Go see that exhibit you've been meaning to see
Birthdays are the perfect opportunity to do the things you've wanted to do all year round but haven't gotten around to it. Go see that museum exhibit you've been meaning to see, do that tour of that tv or movie studio you've always wanted to go to, or go to that gallery and enjoy basking in beautiful artwork. Maybe there's an antique fair, a comicon or sci-fi exhibit on – whatever floats your boat!

. . .
13. Spend some of the day looking through old photos and videos together
One thing you can do on your birthday is bond together over old memories. It can be fun to reminisce about the past by looking through old photo albums together or watch some ridiculously funny home videos.

. . .
14. Do a fun photo shoot
Girly girls can love nothing more than pretending to be models and striking poses in front of the camera. Take turns modelling different things and enjoy being silly and free.

. . .
15. Have an adventurous day!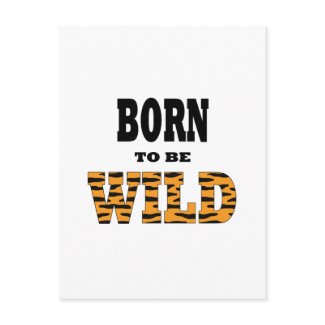 This isn't for everyone but for some, doing some adventurous activity can be the perfect thing to do on your birthday! I'm talking about sky diving, bungee jumping, white water rafting and all those adrenaline highs that can be fun for an adventurous spirited birthday boy or girl.
Slightly less scary but equally as adventurous is doing something like going to "Go Ape", horse riding, go-karting, indoor sky-diving, going hot air ballooning, taking a helicopter ride or taking them out on a speed boat to celebrate their birthday.

. . .
16. Play their favorite sports
If a birthday boy or girl love playing sports, one of the things you can do for their birthday is take them somewhere they can play it. Whether it's tennis, biking, soccer, badminton, skateboarding, rollerblading, surfing, ice skating, fishing or rock climbing – anything can be arranged! You can even do a twist on their favorite sport; like if they love roller skating, how about taking them to a roller disco?
On a similar thread, for some there is nothing better than a day of hiking or rambling in nature. You can combine this with a birthday picnic for them to birthdify the occasion!

. . .
17. Geocaching
Treasure hunting for adults! You can spend some of a birthday doing some geocaching!

. . .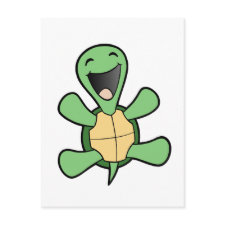 18. Go to the zoo!
This can be a different birthday activity to do! Especially if you haven't been to the zoo in a long time and love animals, it can be a fun day out.
Alternatively, you can always stop by the pet shop or farm and look at the cute animals.

. . .
19. Go fruit picking!
If you don't do it very often, going fruit and vegetable picking can be really fun. You feel really grounded as you traipse through the abundant green fields and it can be a unique bonding experience to do it with others.

. . .
20. Movies!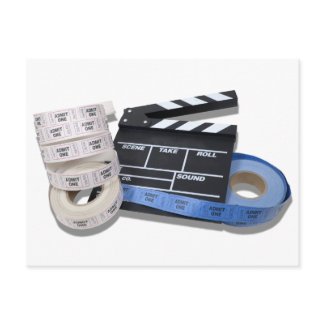 Most of us love a good movie! Depending on what suits the guest of honor, you can go out to the cinema together or rent some movies and have a cosy time watching them together at home. If there's a drive-in near you, that could be fun, or if there are places near you that do Sing-Along movies, that can also be tons of fun! In London, the Prince Charles Cinema in Leicester Square does Sing-Along screenings for Grease and The Sound of Music which sound like a ball!
. . .
21. Take them to a concert
Whether the birthday boy or girl love classical music, hip hop, pop or R 'n B, taking them to a concert of their favorite musician can be a thoughtful and enjoyable way to spend a birthday.

. . .
22. Take them on a mystery weekend experience
You can get certain mystery weekend experiences where you play Sherlock Holmes and have to solve a fictional crime. It's like living within a book for a day or two!

. . .
23. Go to a sport game
For some, there is nothing better than being taken to see a live sports game! Even some girly girls may have a love of sport! There's nothing quite like the atmosphere in a sports stadium.

. . .
24. Theater
For those who enjoy a night of culture and art, they may enjoy getting dressed up and being taken out to the theater to see a show or a musical.

. . .
25. Stand-up comedy
A night at a comedy place can be a fun thing to do on your birthday. I like to go for comedy nights where there are a couple of different comedians on so that you're more likely to get a few good ones.
. . .
I hope this list has given you some ideas of what you can do if you're planning a birthday celebration! Above all, the most important thing is being in the right frame of mind. The right frame of mind can make *anything* fun no matter what things you choose to do on the birthday! Have fun! ^_^
1 Comment
Posted on May 28th, 2012 @ 22:06 | Caro* said:

Super sympa cet article ;)
Leave a comment