April 28th, 2023 by Lior
Below are some cute cat clocks for home decor ideas. You can click the picture of the clock to go to the shop that sells it.
–
Cute & Funny Cat Clocks
On novelty clock websites like Zazzle you can find some unique cute and funny cat clocks that you can't find anywhere else in the world. You can clock on the product photos below to be taken to the product's purchase page on Zazzle (available for purchase internationally).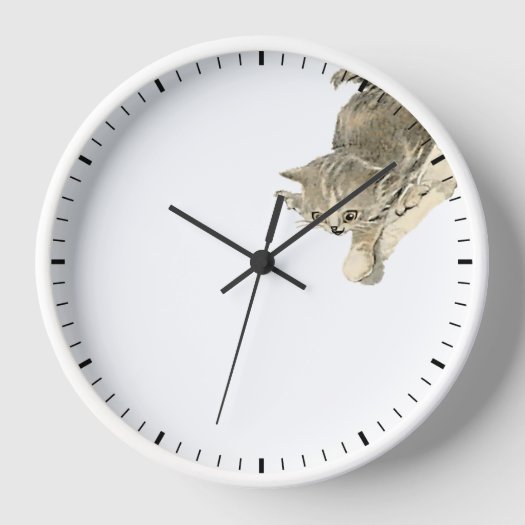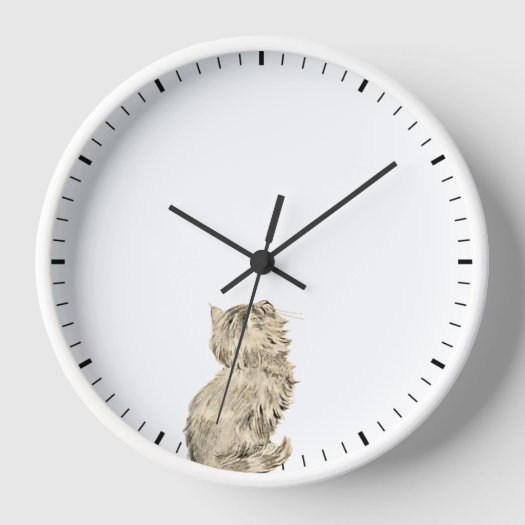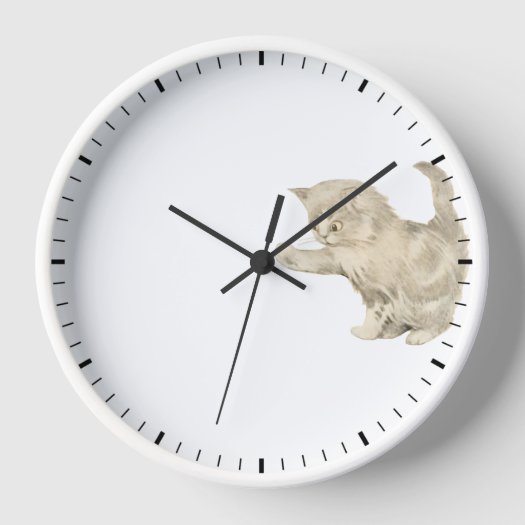 – – –
Classic Retro Kit Cat Clocks
Even if you haven't heard of a "Kit Cat Clock", you've probably seen one before! These are retro style wall clocks shaped like a cat, with cat clock eyes that move, moving eyes and moving tail pendulum with every tick. It is often considered a vintage cat clock since it was first created in 1932, invented in the USA by Clifford Stone. These days, you can find the Kit-Cat Klock on Amazon. Here are some options from Amazon USA: (You can click on the photo to get to the Amazon listing).

– – –
Felix Cat Clock
Very similar to the Kit Cat Clock is the Felix the Cat Clock, which can also be found on Amazon. (Click the photo to see it on Amazon).
– – –
Allen Designs Cat Clocks
The Brand Allen Designs also has great whimsical, humorous cat clocks that often have a girly edge, with flowers and fun colors. Here are some examples you can find on Amazon. Click here or on the photo to be taken to the relevant page on Amazon.com. For UK visitors, here's the link to Amazon.co.uk: Allen Designs Cat Clocks on Amazon UK
– – –
Spartus Cat Clock
Another popular cat clock is the Spartus cat clock. You can usually find them on places like ebay since they're vintage, but you can find similar looking clocks on Amazon too such as the one below.
No Comment
Leave a comment