May 12th, 2012 by Lior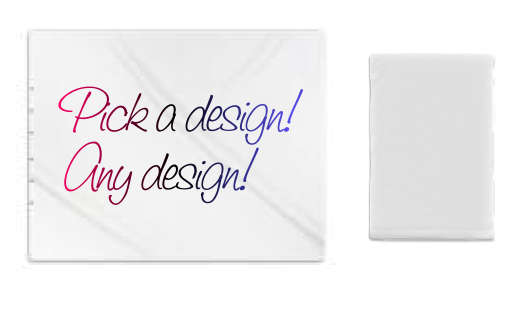 I've been a member of the website, Cafepress, for a couple of months now. Cafepress is a great website that enables anyone to become a designer for a *huge* range of products, from t-shirts to jewelry, and from iphone covers to car license plates!
Today I signed into my account after being away from it for a couple of weeks and I discovered that they've expanded their already broad product range to include an opportunity to design your own bedding! For someone like me who has enjoyed designing things from a very young age (I remember begging my parents to take me to places where they let you decorate your own plates and mugs as soon as I could talk!), the prospect of being able to make your own bedding filled me with excitement!
After a couple hours of playing around with designs, I created these, my very own duvet cover designs and pillowcases:
French Sailor Stripes and Roses, floral bedding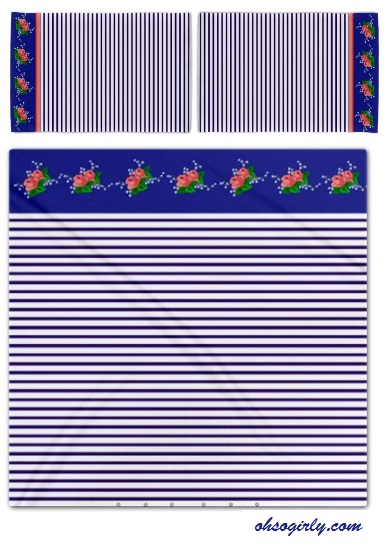 Rainbow Polka dot bedding set: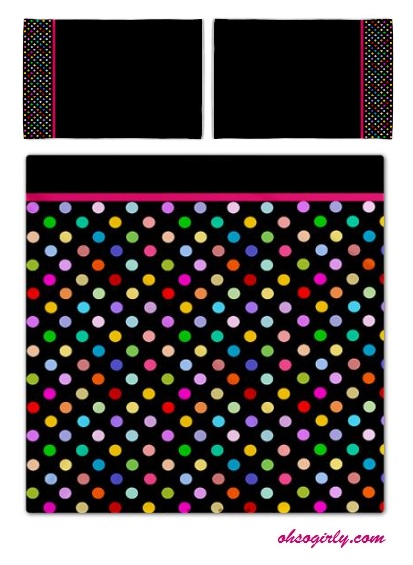 – – –
If you want to make your own bedding too, follow this link to Cafepress where you can have a go!
Other sites that allow your to design your own bedding using their sample patterns:
If you like the idea of designing your own bedding but feel like you wouldn't know where to start to get ideas for designs, you can try playing around with other sites that let you experiment with ready-made sample patterns. Here are three sites for you to play with:
These sites allow you to change the colors and patterns around to suit your taste, and if you like it, you can purchase the bed linen designs you created.
Happy designing! ^_^
No Comment
Leave a comment