June 15th, 2012 by Lior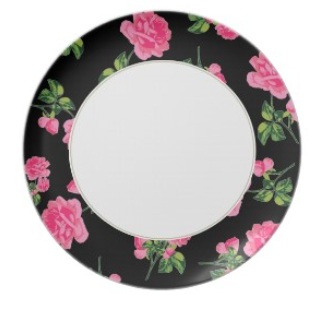 I'm quite excited about a new design I've made today! I was experimenting with floral designs inspired by vintage art and after playing around with some rose patterns I ended up making these flowery rose plates:
Just wanted to share with you because I was so happy with how they came out! :) I can totally imagine these floral plates being used at a dinner party or a summery garden party!
You can see the whole selection of flowery plates I created here: Rose plates.
No Comment
Leave a comment