May 23rd, 2012 by Lior
A couple of weeks ago I saw this photo on pinterest and tracked it down to the blog fabfatale.com which is full of inspiring manicures!
Check out the links to have a look at the picture – it's so pretty!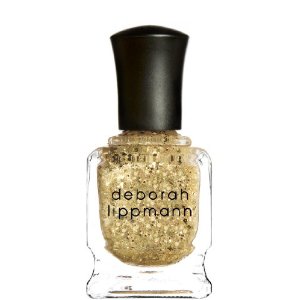 I ordered myself a bottle of Deborah Lippmann Nail Lacquer, Boom Boom Pow which arrived today, so today I had a go at recreating this look!
I've applied some nude / pink nail polish which I had at home (by OPI), followed by a coating of the Deborah Lippmann gold glitter polish and it came out looking really cute!
Thank you pinterest and fabfatale.com for providing an endless source of inspiration! :D
2 Comments
Posted on May 23rd, 2012 @ 22:56 | jennifer {fabfatale.com} said:

i'm so happy i was able to inspire. thanks so much for the link love :) i hope you'll share a pic soon :)

Posted on May 23rd, 2012 @ 23:46 | Caro* said:

Lovely color, love it :)
Leave a comment