October 21st, 2013 by Lior
I don't know if every girl experiences this, but for some time now I've noticed that when you have long hair and wear it down, you sometimes get a fine cloud of short squiggly hairs sticking up at all angles around your head ("whispies" / "halo") – hairs that have probably been torn and broken from brushing. Personally, I like my hair healthy, smooth and squiggle-free and also there's the point that the more hairs that break around the top of your head, the thinner your hair will be lower down if you want to grow it long.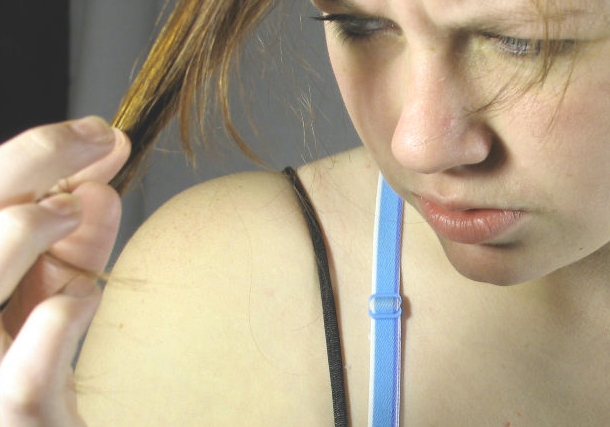 Thanks to AnitaPeppers on Morguefile for use of this image.
So, a couple weeks ago I was looking online to find what solutions people had for gentle haircare that doesn't result in hair breakage. (more…)
December 12th, 2012 by Lior
You may be familiar with the art of nail stamping already, but if you're not, check out the earlier article I wrote about it here: Nail art: Nail stamping. Come the Christmas season you can have your nails join the festivities with some cute Christmas nail art. Check these festive nail stamp designs out!
June 19th, 2012 by Lior
I love it when practical, functional things are made with a touch of girly cuteness, and this is exactly the case for these cute nail files which come in an array of girly patterns. Check these out!
. . .
Glitter & Sparkles Nail files
I was super excited to see you can get sparkly nail files! Very cute!
From Amazon.com: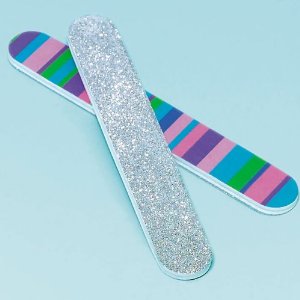 (more…)
May 23rd, 2012 by Lior
A couple of weeks ago I saw this photo on pinterest and tracked it down to the blog fabfatale.com which is full of inspiring manicures!
Check out the links to have a look at the picture – it's so pretty!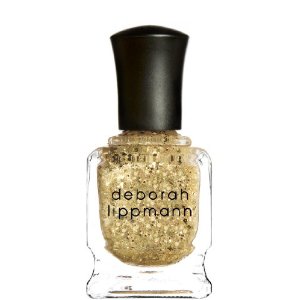 I ordered myself a bottle of Deborah Lippmann Nail Lacquer, Boom Boom Pow which arrived today, so today I had a go at recreating this look!
I've applied some nude / pink nail polish which I had at home (by OPI), followed by a coating of the Deborah Lippmann gold glitter polish and it came out looking really cute!
Thank you pinterest and fabfatale.com for providing an endless source of inspiration! :D
May 23rd, 2012 by Lior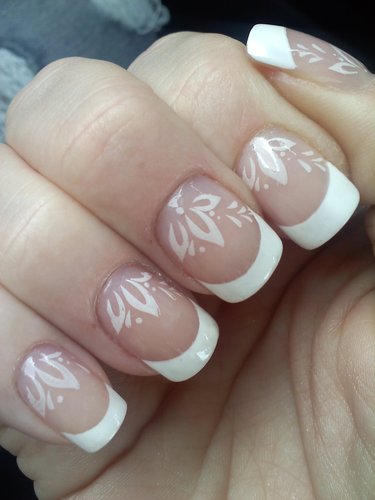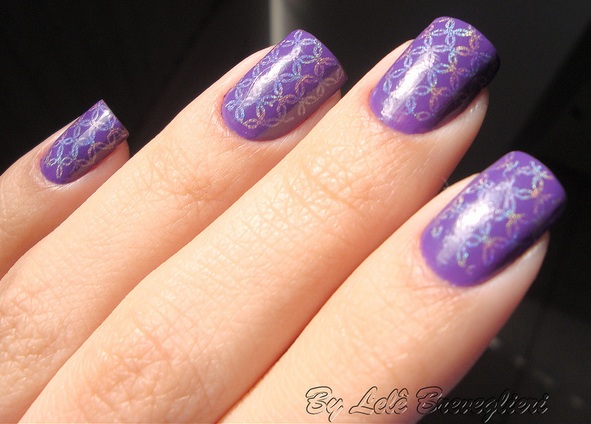 Image by Lelê Breveglieri
I remember when I was little I used to look at pretty nail art with absolute awe. I would wonder how these artistically talented ladies managed to draw such beautifully intricate patterns and designs on their nails and I silently resolved to one day find out how they do it so that I could learn how to make such gorgeous nail art myself.
Fast-forward years ahead and now I am writing this blog post on one of the secrets of pretty nail art: Nail stamping. (more…)