December 12th, 2012 by Lior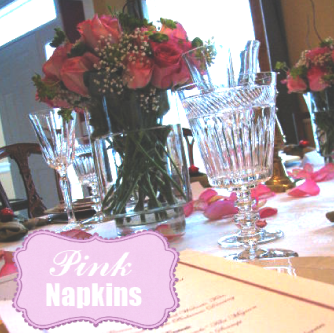 Next time you're having a girls night dinner party, picnic or are celebrating a girly event, be it a birthday party, bachelorette party, Christening or baby shower for a baby girl, it can be fun to go with a girly pink theme, complete with pink napkins. If you don't know where to find pink napkins, this article's here to help. Click through on any of the pictures below to find out how these can be purchased. (more…)
July 2nd, 2012 by Lior
Anyone who knows me well knows that of all the animals, amongst my favorites are cute birds (top of the list are the European robin, chickadee and blue tit!). I even have a product range I invented called Chirpy Chums. So when I saw some of these gorgeous fabric bird placemats on Zazzle I liked them straight away!
NB. If you click any of the placemat pictures, they lead to zazzle.com which states the price in American dollars but Zazzle ship internationally. If you switch the ".com" to your country's address eg ".co.uk" for British visitors, it will tell you the price for your country.
. . .

Cute Blue tit Bird placemats

Can you see why this bird is one of my favorites? :)
June 15th, 2012 by Lior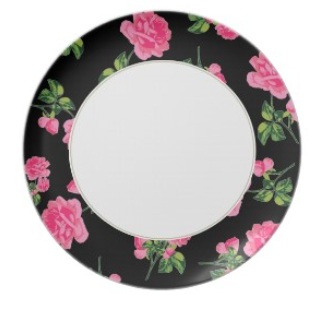 I'm quite excited about a new design I've made today! I was experimenting with floral designs inspired by vintage art and after playing around with some rose patterns I ended up making these flowery rose plates:
Just wanted to share with you because I was so happy with how they came out! :) I can totally imagine these floral plates being used at a dinner party or a summery garden party!
You can see the whole selection of flowery plates I created here: Rose plates.