May 14th, 2012 by Julia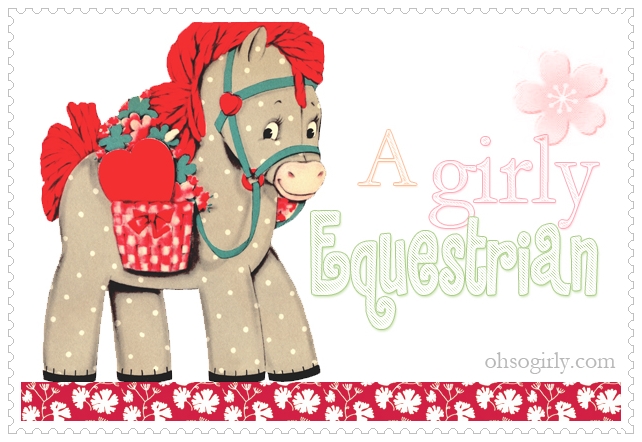 All my life I lived with pets, always with a dog or cat, sometimes with a dog and a cat under the same roof. These little animals are always there for you. They give you love and make the day look happier and funnier. And that was my vision of pets, nothing more than a dog or a cat. I never thought of having a little bird, because despite all its beauty, I'd rather see them flying high on the sky. The little mice always looked cute, there were moments when I truly wished for one, but it really never attached to my mind.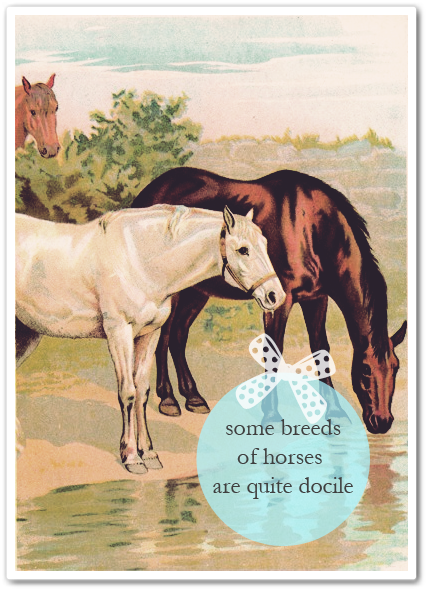 About five months ago, when I met a dear cousin whom I didn't meet for a long time, she learned me that she was very happy to finally have a horse. She always loved this animal and now she had a place to keep him and give him all the love she had. Sincerely, it was a huge shock for me.
As I already said, a pet for me was a dog or a cat! However, what surprised me the most on the whole story, is that I saw on her eyes and words exactly the same love and affection I had when I was speaking of my pets. I felt so happy for her! Then I started to realize that she was totally into it, she wasn't a "cat lover", and she was a "horse lover". Today so, when I was thinking back of this story, I decided to write a bit about horses. Do a small research about them. There are many cool curiosities about horses, here are some of them:
•❤• The horse extremities have lost toes as it has developed. It originally had 4 toes and now only has one.
•❤• The horse's lifespan is usually higher than believed; they can easily reach 30 years of age.
•❤• The ears point where they are looking
•❤• A horse sees two different images from each eye
•❤•Talk about being sleep deprived. Horses only sleep 3-4 hrs in a 24 hr period.
Check out some girly products for equestrian girls: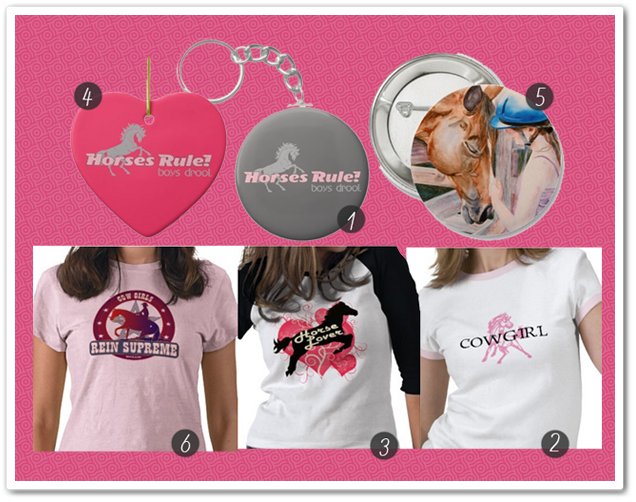 1. Horses Rule Boys Drool Keychain ; 2.Cowgirl Bronc Horse; 3. Horse Lover T Shirts ; 4. Horses Rule Boys Drool Christmas Tree Ornaments ; 5. HorseBack Riding Girl and her Horse Animal Lover Buttons ; 6. Cowgirls Reining Horse T-Shirt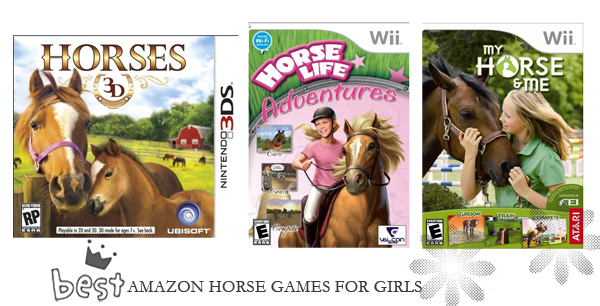 1. Horse Life Adventures ; 2. My Horse and Me ; 3. Horses 3D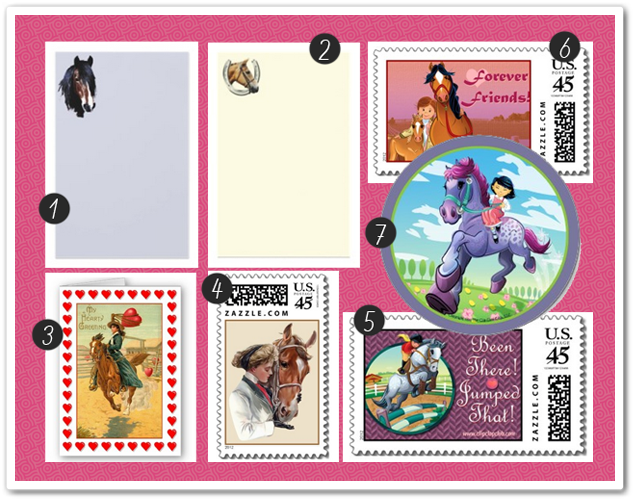 1. Horse's head stationery (you can personalize it!) ; 2. Horse's head stationery ; 3. The Horse and Hearts Valentine Greeting Card; 4. Favorite Horse Stamp ; 5. Forever Friends! Stamp ; 6. Adrian's Dream Horse Sticker;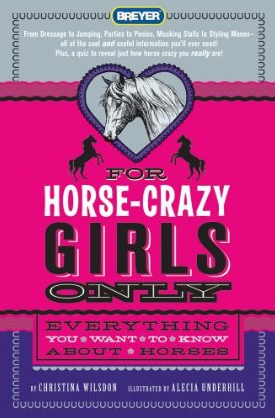 book about horses just for girls

I am very glad to finally discover that horses can be such good pets, that you can feel and receive love from these great and gorgeous animals. I haven't ridden a horse yet, but I confess that it might be a lovely experience that I hope to be able to have very soon!
Source: Equinespassionblog  and canaryzoo
No Comment
Leave a comment