June 9th, 2012 by Lior
Every day I enjoy finding a new talented individual who creates beautiful things. Today, I discovered the artist Pamela Gladding who creates stylish flower paintings amongst other beautiful paintings.
Here is a selection of my favorite floral paintings by her:
Stylish Floral painting: Damask Tulip IV
You can buy it From Art.com.
I think that this hot pink tulip painting would look beautiful in a girl's bedroom with a contemporary white, black and pink color scheme!

. . .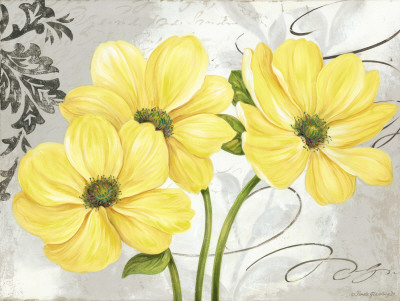 Flower art: Contemporary yellow flowers and damask – "Colori Yellow I"
Buy From Art.com
This yellow flower painting would look so pretty in a cream color schemed room, whether a bedroom, lounge or even dining room. I love the feel that the swirls give to this picture. It really adds movement and interest to the painting!
. . .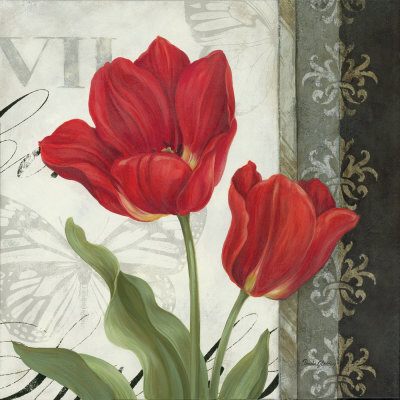 Flower art print: Decorative Red tulip painting with damask
"Etude en Rouge II"
Buy From Art.com
For some reason this painting reminds me of the fashionable "lady in red" with strong red lipstick and and striking red dress. Bold, strong and beautiful.
. . .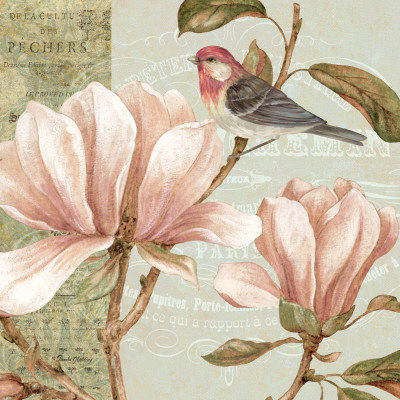 Delicate pink flower painting with bird – "Magnolia Collage I"
Buy From Art.com
The soft pink of the magnolia flowers here feels very feminine and girly to me and the whole painting exudes a feeling of serene peacefulness and subdued joy.
. . .
. . .
You can find more of Pamela Gladding's art in art print and poster form at Art.com and also at allposters.com.
No Comment
Leave a comment