March 18th, 2013 by Lior
Mousepads can be a girly desk accessory that can bring a touch of cheer and cuteness to your desk. Here is a selection of some of my favorite picks of cute mousepads from Amazon.com and Zazzle.com.
(NB Whilst Amazon.com is only for US customers, Zazzle ships internationally. To view the prices of items on Zazzle in your country's currency, change the URL from zazzle.com/etc to your country's suffix, e.g. zazzle.co.uk/etc. If you're a UK visitor be sure to visit Amazon.co.uk
to see what cute mousepads they have on offer.)
Click on the mousepad you like to see it in more detail.
November 3rd, 2012 by Lior
Adding ribbons and bows to a design is one good way to add a touch of girly class and this goes for iphone case designs too! Check out these cute bow iphone cases:
NB The bows on these cases are printed images of ribbons and bows.
. . .

Tiffany box inspired aqua blue and white ribbon and bow iphone case
May 21st, 2012 by Lior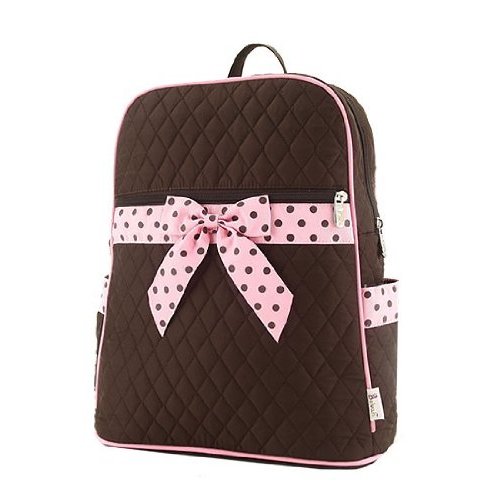 If you've seen my articles about bow rings and what to wear with them, you may already know that I really love bows and think that they add a pretty, feminine and cute touch to any outfit. Bow backpacks do just the same thing!
Here are a selection of adorable bow backpacks I found on Amazon.com. Apart from the Hello Kitty backpacks, all of these are Belvah backpacks. (more…)
May 17th, 2012 by Lior
Sometimes I find a piece of jewelry that I love but for some reason I struggle to find an outfit that captures its spirit. You may have experienced this kind of thing before: standing in your underwear in your room, a gorgeous piece of jewelry that you know you want to wear glitters around your neck or finger and a gazillion items of clothing decorating your room as you pull one outfit after another from the closet and yet none of them feels right! What kind of outfits go with bow rings? Here are two outfit ideas I came up with.
GOLD BOW RING OUTFIT IDEA
Here is one idea for cute outfit that would suit a gold bow ring: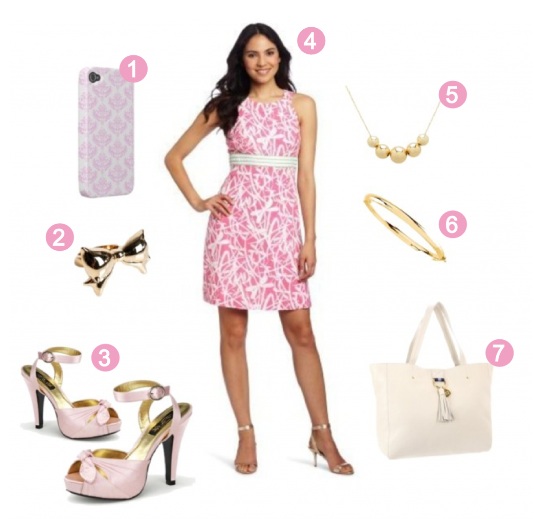 3. Pink Satin Ankle Strap Platform Sandal
4. Lilly Pulitzer Women's Pink and White Dragonfly Tinsley Dress
5. 14k Yellow Gold necklace with round gold beads
6. Genuine IceCarats 14K Yellow Gold Bangle Bracelet
7. Tommy Hilfiger Tasseled Pebble Small White Tote
. . .
SILVER BOW RING OUTFIT IDEA
Here's another outfit idea to match a silver bow ring: (more…)
May 17th, 2012 by Lior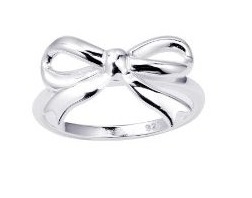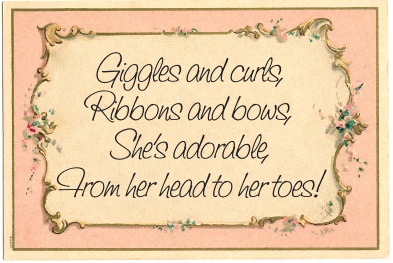 Whenever I think of ribbons and bows I think of either 50s fashion, big poodle skirts, girls wearing ribbons in their hair or elegant prom-light dresses with sashes that give the illusion that you're all wrapped up like a pretty present.
I really like the dash of cuteness ribbons and bows add to an outfit, so when I saw that bow jewelry was in existence too, I became an immediate fan. One of my favorite pieces of bow jewelry are bow rings, particularly those that pretend to be made of pliable material but are in fact eternally tied bows of silver or gold.
Here are some examples of the kind of bow rings you can get on Amazon.com, which you can use to add a shiny sprinkle of girly cuteness to your outfit. (more…)