June 17th, 2012 by Lior

I sometimes find myself in the dilemma of not wanting to put my rings away in drawers and jewelry boxes because I know I'll wear them in the coming days, yet when I leave them out on my vanity desk, it looks kinda messy! The solution? Ring holders!
Here are some cute, creatively designed and unique ring holders available on Amazon. (more…)
May 25th, 2012 by Lior
In a previous post Julia talked about plastic shoes. Here's another use for plastic shoes! How's this for a cute and useful girly desk accessory?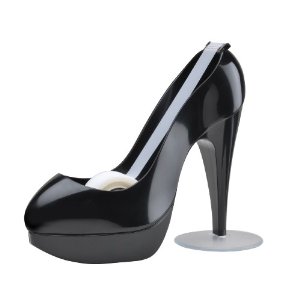 (more…)
May 25th, 2012 by Lior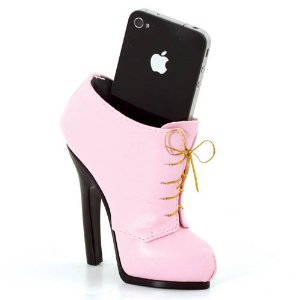 I love original, novelty girly gifts so when I saw these shoe cell phone holders, I immediately fell in love with them.
Check these out!
. . .
Pink shoe phone holders