May 17th, 2014 by Lior
Following my discovery of floral combat boots, I got to wondering what other cute patterns could be found on shoes and since I'm a fan of stars (amongst other things), this is one of the first things I checked. Low and behond! There are tons of cool star shoes! Check it out!
If you hover over the shoes it will tell you what brand etc they are, and you can click on the picture you like to be taken to where they are available for sale.
May 17th, 2014 by Lior
I know these probably have been around for a while, but I only discovered them recently: Floral Combat Boots! The ultimate way to make an otherwise not-so-girly shoe, abundantly girly! From what I've read from reviews, it seems that Dr Martens make some of the highest quality ones.
Here is a selection of some of the prettiest ones I found: (you can click on them to be taken to the places where they can be purchased)
Pretty! Right? I think it would look awesome with a Victorian style dress or skirt, like with shabby chic lace style outfit. Or maybe with cute denim shorts and a one-color top, to bring the main focus of interest to the busy pattern on your feet. What do you think of floral combat boots? Let me know in the comment section below!
June 17th, 2012 by Lior

I sometimes find myself in the dilemma of not wanting to put my rings away in drawers and jewelry boxes because I know I'll wear them in the coming days, yet when I leave them out on my vanity desk, it looks kinda messy! The solution? Ring holders!
Here are some cute, creatively designed and unique ring holders available on Amazon. (more…)
May 31st, 2012 by Lior
As I've been out and about London, I've observed that ballet flats are *everywhere*! Plain ballet flat shoes, ballet flats with ribbons and bows, ballet flats with flower decorations, and ballet flats in every color under the sun!
I think the ballet flat look (or ballet pump look, as it's also sometimes known) is really girly and cute and I completely understand why they can also be known as "dolly shoes". They kind of remind me of the shoes I used to dress my Barbies with when I was growing up! But they're not just cute, since they don't have a heel they're usually also comfortable and easy to walk in which is so important.
Here are some my favorite pink ballet flats at the moment:
. . .
Pink Ballet Flats with Bow
May 25th, 2012 by Lior
In a previous post Julia talked about plastic shoes. Here's another use for plastic shoes! How's this for a cute and useful girly desk accessory?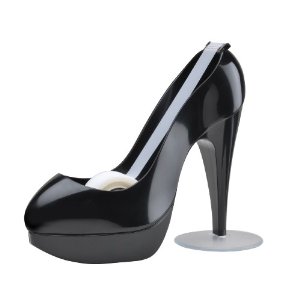 (more…)
May 25th, 2012 by Lior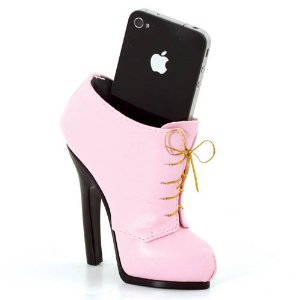 I love original, novelty girly gifts so when I saw these shoe cell phone holders, I immediately fell in love with them.
Check these out!
. . .
Pink shoe phone holders
May 23rd, 2012 by Julia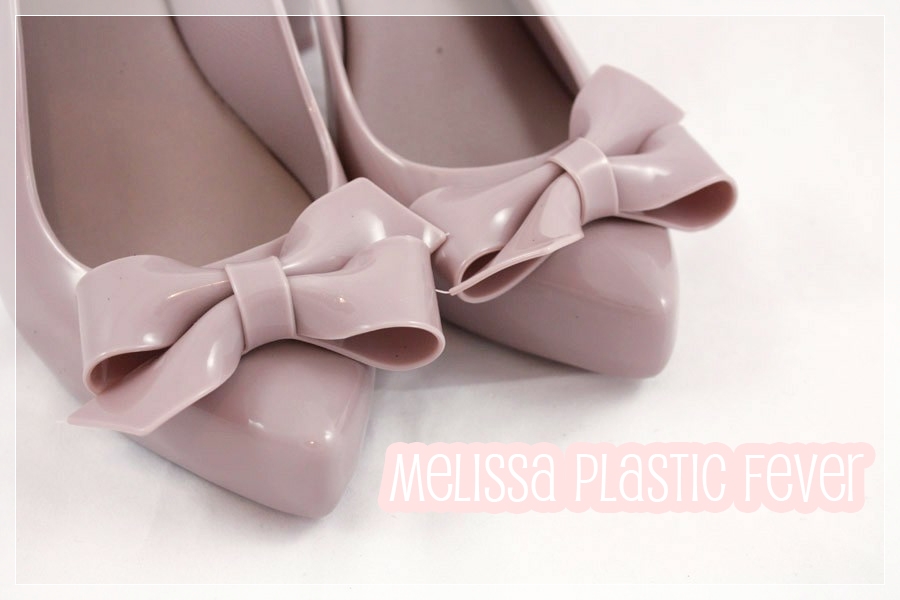 Cinderella got crystal, but guess what? It broke! So now girl, you should totally go for plastic! But then you'll say, "plastic shoes? Are you crazy??". And I will say yes! Melissa shoes!
Ok, I grew up wearing these. My very first Melissa was a bright pink pair of shoes with a sweet little bee on it. I loved it so much. For any little girl, a pair of pink shoes is magic! And as I kept growing up the models were evolving, by the time I was a teenager Melissa had so many amazing shoes! Phew! Difficult to choose.  I remember getting those amazing girly shoes for birthdays, Christmas and even once my aunt gave me a gorgeous pair when I had great notes on an exam.